Benefits of UTIP WebTrader New over the previous version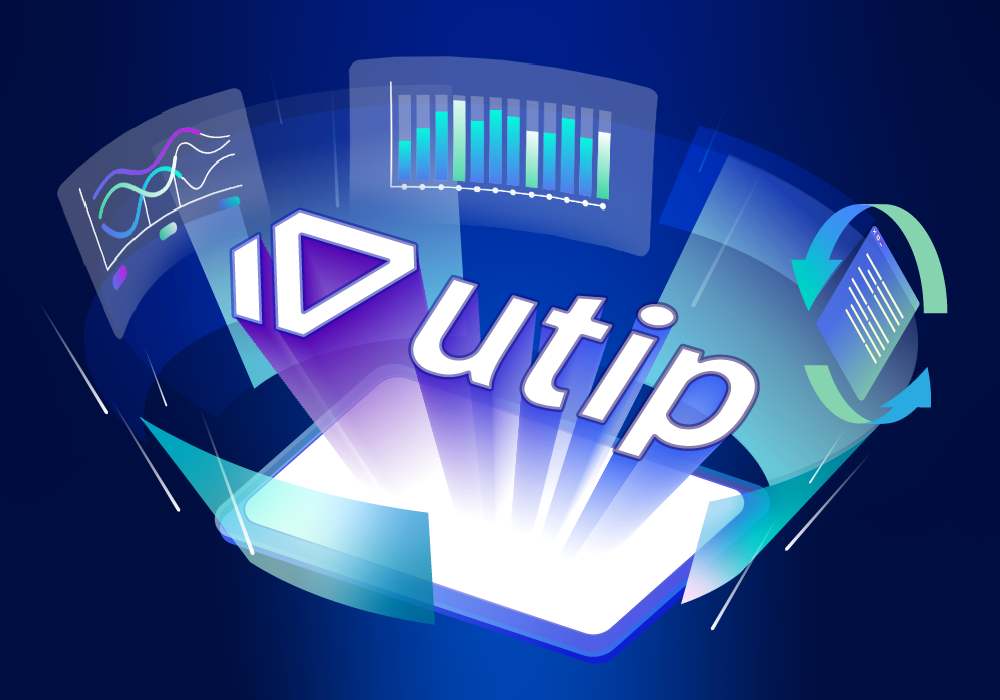 In early 2023, UTIP Technologies Ltd. launched WebTrader New, a groundbreaking software platform that outperforms other versions in multiple aspects. The terminal comes with a wide range of analytical tools, extended chart functionality, and fast operation processing. 
WebTrader New is a user-friendly solution. This article focuses on the platform's benefits and features it provides for market players.
Unauthorized terminal launch
To access UTIP WebTrader New, no authorization is required. All features (except for trading operations) are available in a demo version of the product. 
This allows newcomers to explore the interface, functionality and capabilities of UTIP WebTrader New. Therefore, a user can get acquainted with the platform before making a decision to sign up and start real trading.
Unauthorized access also helps customers to reduce terminal start-up time if no trading is expected. 
Convenient symbol management and customizable data display
Each symbol in the "Favorites" section has a price change indicator for a specific period. Modifications made within a day are displayed by default. A user can also configure weekly and monthly changes to be shown. 
When the platform is launched for the first time, it displays a set of the most popular symbols on the chart. Brokers can select them at their discretion. Traders are free to add new symbols, remove existing ones, and sort them in a preferred order. The list does not need to be recalled each time a new symbol is added — it closes automatically when the user finishes editing it, i.e. all symbols are sorted by groups, and the ones that have been added are marked as separate items.

Extended chart functionality
WebTrader New offers an advanced chart library, making it possible to quickly download and render the archive of quotes using flexible settings. This makes shifting of the chart and its objects seamless for the user. 
Chart objects. The list of drawing, commenting, and technical analysis objects has been expanded with multiple tools. Now their handling is more convenient. The chart panel contains menu call buttons with lines, drawings and comments. This window also displays objects that have already been added to the chart, so you can hide them, change their settings, or delete them. 
A block "Widgets" is presented in the chart parameters. Here you can change the object color and monitor its minimum and maximum price. Volume indicators and lines can assist a trader in placing the elements of technical analysis on the chart. 
Indicators. The new chart library has also been enhanced with indicators. A button to call their menu is located on the panel below the chart. In the "Add" window all indicators are grouped as it was done in the previous version. However, a search line has been added to provide quick access to the desired symbol. The window also displays a list of indicators that have been recently added to the chart. A data line with settings and action buttons for each indicator is now available in this area. Thus, you can open the settings window, hide or delete the indicator directly from the chart frame.
Chart management. Besides drawing and commenting objects, a panel below the chart provides basic controls: a list of the most popular timeframes, quick setup of the chart style, and call-up window with other settings. 
Chart trading. An option to trade on the chart appeared in the previous version of the terminal. But the new platform has been modified to support market position markers and pending order levels. Operating procedures when placing and moving orders have become intuitive. So, when the market position marker is highlighted, all relevant information is displayed, including transaction type, position volume and current profit. In addition, there is a button to change position, or order parameters, as well as their quick close button right on the chart.
As with the previous version, it is possible to open several charts at the same time, but a new feature to arrange them in the right order has been added. Extensive color and style personalization options make it easier for a trader to create different displays for analysis, even on the same symbol.
Streamlined trading experience
WebTrader New is the most sophisticated, up-to-date and popular solution for trading — all order types are located in the same window. To automatically calculate the pending order execution price and stop order price levels, a user should select the transaction type. Presets have also been introduced to estimate open position volume based on the trader's available funds: a percentage of free assets, their maximum or minimum size, and the amount of the preceding deal. These settings allow the user to calculate the percentage of deposit risk in no time. 
Therefore, working with the trading module has become much easier. Now opening a market position or placing a pending order takes just three or four clicks. All you need to do is to press the "New Order" button and select parameters such as transaction direction, order type and position volume.
Whether the user is an experienced trader, or a newcomer to the Forex market, getting the hang of the UTIP Technologies Ltd. trading platform is easy thanks to the built-in help.
WebTrader New offers a wide range of functional advantages, including integration with the MarketCheese analytical service. It comes with the "Market forecast" section, enabling traders to share their experience and discuss strategies with their peers. The service also has the economic calendar, which is an essential attribute of every modern trading terminal. 
Small details make a product user-friendly, and that's what the new trading terminal from UTIP Technologies Ltd. — WebTrader New — has been focused on. 
This overview couldn't cover all the benefits of the platform, but you can appreciate them on your own on WebTrader New.
Useful articles
In this article we will tell you how to interact with leads in the UTIP CRM. The process of their generation and management in a brokerage firm is also considered in detail

25.09.2023

Read about how the webhooks functionality helped to increase the speed and reliability of data transmission about the actions of traders and broker managers to the UTIP Admin service

04.09.2023
<< Back to articles lists
Categories