"20% of customer service is being nice to people, and 80% is devising systems that allow you to do the job right the first time."
"Customers for life" by Carl Sewell
Hi, my name is Alexander Soloviev, and I am a product manager at UTIP Technologies Ltd. Our company is dedicated to developing software solutions that make working on the financial markets more efficient.
In this article, I'll show you how to interact with leads in the UTIP CRM. The process of their generation and management in a brokerage firm is also considered in detail. 
The UTIP CRM is a tailored-made system for fast and continuous integration between brokers and their clients. The platform stands out among its peers due to the innovative design and high-end functionality. All these features ensure the best customer support throughout the whole sales funnel. 
Key steps for processing leads in the UTIP CRM
The UTIP CRM has ready-made solutions for each stage of lead processing, i.e. from lead creation in the CRM-system to making the first deposit.
Lead generation
Qualification
Interaction
Lead conversion into an active client
Metrics and analytics
Take a closer look at how the UTIP CRM can help your business thrive. 
Lead generation
Leads are fetched by the brokerage firm from multiple channels.
The main lead streams include:
Mailings. Sign up to receive newsletters, emails with offers, promotions, and news.
Phone calls. Generate leads by making outbound calls to customers.
Website. Leave your contact details via feedback forms on the website, or landing pages. 
Partner network. Source leads from partners and affiliates.
Lead generation. Receive leads through various marketing channels, contextual advertising, social media, etc.
As far as our experience goes, brokers are more likely to use lead generators in order to get clients. That's why our team has launched the lead generation functionality, being previously covered in the article.
This function greatly simplifies the process of integrating a lead generator into the UTIP CRM. It takes just 3 days to complete. The system receives leads in real time due to the Postback feature.
The UTIP customers have already integrated with more than 20 lead generators, including the major aggregator Trackbox as our respected partner. 
Qualification
Unqualified leads can limit your ability to create a case-by-case approach. This undermines effective communication and full compliance with the client requirements. 
In the UTIP CRM, a broker is able to create any set of custom views and statuses. This allows the user to tailor the system to their own needs. For example, one can determine the viability of each lead and optimize the methods of working with them based on their performance and business profile.
The UTIP CRM users note that this setting reduces lead processing time by 20%. 
Interaction
Once a lead is generated, a manager needs to interact with it. The UTIP CRM allows you to assign certain managers responsible for customers, as well as to distribute them among the relevant desks for further cooperation. 
The manager is a key contact person between the company and the client. This individual is committed to building and maintaining relationships with each service receiver. Their duties include: processing requests, providing information about the company's products, making sales, and rendering customer support.
For better interaction between managers and clients, you can connect IP telephony plug-ins in the UTIP CRM and organize a call center to track their statuses and content. These modules make it easier for managers to receive calls. One click is enough to get in touch with a client. 
The UTIP Technologies Ltd. customers have already connected such high-profile dialers as Voiso, Commpeak, Binotel.
Lead conversion into an active client
Once a lead has gone through all the previous stages of the funnel and is ready to become a full-fledged market player, all you have to do is to switch to the Trader's Room and sign up by filling in a couple of fields. 
The system will automatically register your client, open an account and redirect them to the deposit page. The process is fully automated so no errors on the client's part are taking place.
Managers can also register a client in one click directly from the UTIP CRM. Therefore, a trading account is automatically created on behalf of your customer.
After making the first deposit, your lead turns into a trader and is free to perform transactions in the terminal. There is no need to enter any additional credentials to switch between the Trader's Room and the terminal as both programs are one-system wired.
A trader has to log in once to easily navigate between these apps. It is also possible for market participants to trade directly in their profile. 
The UTIP CRM is able to automatically detect when a customer logs into the Trader's Room, opens a live account, makes a deposit and displays the corresponding client status. This is how you never miss a single step in a potential client's development into a full-fledged trader.
Metrics and analytics
Without reporting, companies fail to evaluate the success of lead generation techniques. As a result, you may choose the wrong strategy and pass up the opportunities to make the running.
One of the UTIP CRM benefits include tracking various metrics and analyzing the lead processing performance. That's why our experts have already integrated built-in reports and the views functionality. 
Views represent a fixed set of columns and filters for displaying information in a table. For instance, you can create views with the employee's leads for a specific period of time by using certain configurations and switching back and forth in one click.
___________
The UTIP CRM is used by more than 5,000 employees of brokerage firms on a daily basis. This proves that the product is of great utility and acceptance in the Forex industry. 
Join the UTIP CRM right now to uncover new ways to succeed in the brokerage world!
In today's rapidly changing world, it is essential for a broker to keep abreast of the events. For this reason, the processing speed of a dealer's activity on the market, i.e. trading positions and deposit operations, is a crucial point for the brokerage firm. This allows the broker to respond quickly to the changes and mitigate risks. UTIP Technologies Ltd. strives to provide brokers with such opportunities, thus having integrated a webhook functionality into the UTIP Trade Server, which is featured by automatic event notifications sent to other applications and services. 
My name is Alexander. I'm a product manager at UTIP Technologies Ltd., being responsible for the UTIP Server, UTIP Manager and UTIP Desktop products. As part of the releases of the UTIP Trade Server over the past year, the webhook functionality has been implemented and improved. This article covers the way we have increased the processing speed and data security of traders' and managers' activities in the UTIP Admin, a web application designed for Forex administration staff. 
Webhooks vs API
A webhook is a user-defined HTTP callback that is triggered by the predetermined event. In plain language, webhooks serve as a bridge between a foreign host and clients. Other common terms for webhooks are "web callback" and "HTTP push API". As soon as the designated event occurs, webhooks immediately send data to the recipients. The server sends data via an HTTP request (usually a POST method) to the URL configured for the webhook. 
API — application programming interface that can be used for similar purposes. It is a kind of digital infrastructure for data exchange between the applications. The API requests data, checks for the presence of new information, and only then collects it. Multiple server requests shall be sent to receive data about the system updates. Webhooks are activated in response to an event, thus sending data to the recipient. It is enough to configure webhooks once to start getting data about the system updates. Webhooks are the best solution to be aware of the important events in real time. For example, once the trader changed their position, a dealing manager could respond to the action.
Expertise
According to the information given on the website of one of the UTIP alternative solutions, the platform has several application programming interfaces that make it possible to integrate it with trading and post-trading systems. For example, this platform has a Web API for integration with web resources and other services of the brokerage company. It means that the integration between the platform and supplemental brokerage services is based on the API.
The integration between the UTIP Trade Server and UtipOffice Platform has been ensured in the same way. In a certain period of time, the UTIP Admin requested new data from the trading server, so the integration was based on the queries to the UTIP Web API. There is no doubt that the UTIP Web API includes all the necessary tools for managing accounts and trading activity on the platform, as well as for generating different UTIP-based reports. Brokers can apply various functions to ensure integration with their applications and work automation. The following operations can be performed:
create, change and delete accounts;

make deposit operations;

manage financial instruments and groups of accounts;

obtain parameters of trading accounts and reports;

and suchlike.
UTIP solution
We have revealed the space for improvements to reduce the server load. Therefore, a webhook functionality seems to be an appropriate tool for conveying updates in the system.
Currently, the UTIP Trade Server includes more than 10 events that users can subscribe to and receive notifications about without putting in extra effort. Webhooks are already being used in the UTIP Admin to obtain information about deposit operations, changing parameters of accounts and groups of accounts. We have streamlined the interaction between these applications. As a result, the administrative staff of the brokerage company can keep up with the trader's information being updated, which positively affects the efficiency of business processes. Even now, you are able to use the UTIP webhooks for further integration of your services with the UTIP Trading platform.
Perspectives
The webhook functionality also caters for granting access to the certified liquidity providers. Such a partnership gives brokers the following advantages: access to interbank markets, minimal slippage in the execution of limit orders and the ability to hedge positions. In addition, the partnership with reputable liquidity providers can enhance the reputation of the broker's brand, attract new clients, increase the conversion of deposits and profits. 
To read more about the UTIP Trade Server and other UTIP products, leave a request on our corporate website, our manager will contact you and consult upon this and other offers.
Have you ever found a Forex broker's website with no quotes or charts? Probably not. The network offers multiple brokerage services in different spheres: real estate, insurance, mortgage, shipping.
In what way can prospective clients differentiate the broker's website dedicated to financial markets from others? 
According to Nectafy, 73% of users just scroll through the information on websites rather than read it. This means that people underestimate most of the advertising slogans and benefits of the company's products shown on the corporate website. 
It has to be clear to your website visitors that you provide brokerage services. Otherwise, a potential customer closes the browser tab and accepts a competitor's offer. Hence, the best way to keep clients is to set up a financial widget on the broker's website. Currency rates, interactive charts, financial news — these are the competitive advantages of the broker who provides trading services.
My name is Alexander Shvorak, and I'm a website developer at UTIP Technologies Ltd. In the following lines I'll go through a list of reasons for using financial widgets on the website.
Loyalty
Customer loyalty is not for sale. Brokers spend thousands of dollars to attract clients. The majority buy ads on other network sources and further drive some traffic volume to their website. The website is a get-to-know place where potential clients learn about the company and open trading accounts. If you follow the same marketing strategy, you can boost your conversion by placing an economic calendar on the main page of the broker's website.
The economic calendar is one of the most popular financial widgets in the Forex market. Take a look at the MarketCheese one:
Financial widgets on the broker's website is a good sign for your potential customers to get a full service package for profitable trading. This would definitely increase the loyalty to your brokerage services.
Expertise
The brokerage competence comes from the expertise in financial markets and awareness of the customer demands. Hence, every reputable broker provides its traders with a toolbox to invest money wisely.
Create a page with a variety of financial widgets on the broker's website. This will increase your customer retention rate on the website.
Redirect the traffic from the website to the Trader's Room where clients can open and replenish their trading accounts. Add a "Start Investing" button or an advertising banner with a catchy slogan to the widget page:
Training
It's easier for market entrants to understand the functionality of financial widgets rather than the trading platform Therefore, traders are able to apply all the financial widgets for educational purposes. It will contribute to the knowledge and experience of the future market participants.
For example, a chart widget, being as close as possible to the web terminal screen, displays the price movement on different timeframes:
Convenience
Financial widgets present a complete toolbox for technical and fundamental analysis right on the broker's website. Therefore, market players can focus on trading instead of surfing the Internet and searching for trading tools.
Here is an example of the financial widget "Quotes", which contains recent information about asset value and its revaluation.
Recent information
The "News" widget informs traders about a real-time situation in the financial market and economy. Another widget called "Market forecasts" is made up of trading forecasts, ideas, hypotheses, analysis outcomes from market participants and experts all over the world in one spot! These widgets provide the most practical and noteworthy information about the current state of the market.
Clients will easily recognize the broker's website with the latest market data posted via widgets.
Summary 
One of the key features of the Forex website is a financial widget. That's meant to be a competitive advantage of any brokerage company engaged in trading. Furthermore, it has been proven that the customer conversion and retention rates are high when using widgets such as economic calendar, quotes, charts and news.  Traders appreciate brokerage experts and high-quality trading analytics.
Need more information? Do not hesitate to contact the website development team from UTIP Technologies Ltd.
Legal, financial and technical aspects are really important when setting up a Forex company. The choice of law and jurisdiction clauses are part and parcel of its incorporation.
Today, the issue of offshore registration has become more relevant due to the difficulties and nuances implied. In the present article we explain why it is necessary to get expert advice on incorporating a Forex company and reasons to choose UTIP Technologies Ltd.
Expertise
Offshore company registration can be a complicated procedure that requires in-depth knowledge of international regulations, tax and corporate laws. Experts in this sphere are skilled enough to guide you through the process hassle-free with no risks involved.
That's why UTIP Technologies Ltd. is here to help you. Our company has years of experience providing offshore company incorporation services.
Customer-tailored approach
Each company has its own interests. By reaching out to professionals, you are able to receive expert advice in order to fulfill your expectations.
UTIP Technologies Ltd. offers a customer-tailored approach to the registration of offshore companies taking into account the peculiarities of your business.
Customer support
Offshore company registration is just the beginning of your Forex journey. Experts will be pleased to offer you a full service package, i.e. from registration to further assistance in the process of your business development. 
UTIP Technologies Ltd. provides technical support for the platform, thus offering business consultations and connection of payment systems.
Safety and compliance with legal provisions
Offshore company registration is governed by international regulations. The UTIP experts will help you to manage compliance risks, thus keeping your business security and reputation.
Expertise is fundamental for incorporating an offshore company into the forex industry. Our professionals offer expert review, custom-tailored approach, support and compliance risk management for each client. 
UTIP Technologies Ltd. has been delivering a full service package for offshore registration for the last 10+ years and brought companies forward in the forex industry.
Feel free to contact us with any questions related to company incorporation.
Modern technologies are quickly making their way into all business spheres, and the CRM system is no exception to the rule. One of the most advanced solutions to improve performance and functionality of your CRM is React. This article touches upon new ways to increase the UTIP CRM efficiency and provide quality customer support.
Improved performance
The React technology reduces workload on a browser and increases performance while processing large amounts of data. This is especially true when it comes to the CRM system, since its users tend to work with big datasets. By efficient component rendering, React ensures smooth interface operation and optimized CRM performance, thus increasing employees' productivity.
Reliability and stability
React is one of the most popular and common solutions for UI development. This means that the UTIP CRM is being constantly supported and updated by our developers, ensuring bug fixes, improved performance, and system security. That's what makes it a reliable tool with a high level of product stability.
Sophisticated user interface
React comes with extended functionality for setting up interactive and engaging interfaces. Through the use of components, the technology allows you to create dynamic elements such as filters, sorting tools, charts, and other objects that ensure the best customer experience. Intuitive interface of the CRM system also facilitates faster data processing. 
Incorporating the React technology into the CRM system can be a great way to maximize performance, customize the UI, and ensure flexible development and support. Our CRM system is based on the React technology, making it easier for us to provide advanced features and functionality for customer and business process management.
Brokers using the UTIP CRM feel confident that they are getting a robust system that can process large amounts of data and provide great interface performance. 
To find out more about the UTIP CRM, check out the UTIP website.
Lead generation seems to be relevant for all brokers, but the methods of working with potential customers may differ. Some companies buy client databases, while others use affiliate programs to attract traders, or take advantage of advertising, etc. It all depends on the broker's resources and requirements. Thanks to the UTIP Technologies Ltd. extensive affiliate network, our partnership department has come up with new ways to generate quality traffic for the brokerage. This article provides an overview on these solutions.
SERM-marketing
SERM-marketing (search engine reputation management) is an online image building technology. This is a guerrilla marketing strategy, established by feedback and response-recommendations on the Internet to promote the brand across various communities. All the necessary information is placed subtly and only on the relevant platforms, thus allowing the company to deliver product details to potential customers and increase brand recognition among their target audience.
The system fosters client's loyalty, minimizes negative publicity and generates new leads. Once the work has started, the tool collects detailed information about the broker. Next, the platform analyzes the current Internet environment and develops a step-by-step strategy both for placing the campaign on the websites (different parameters are taken into account: resource ranking, loyalty, etc.) and writing high-quality texts. This is followed by placing posts according to the predetermined schedule. In the process of their publishing, the following dialogues can be created: question-and-answer, discussion, help, etc. The feedback should also include screenshots from personal accounts on withdrawals and completed transactions. These reviews are likely to look natural, adding more to the broker's credibility. 
If there is not enough time, one can purchase ready-made domains with a positive track record. Favorable reports on the broker are quite beneficial for customer trust. In the past, a company had to wait 3-4 weeks after launching a project to build a proper image. The UTIP Technologies Ltd. affiliates figured out how to reduce this period up to zero. Now a broker can get a ready-made brand with a positive online reputation.
This includes:
A domain (.com) consistent with the broker's name, which was registered 2-3-6 months ago.

Ready-made accounts on social media, containing posts on the broker's activities and customer feedback.

Brand blogs on popular websites, featuring articles about the broker and glowing reference underneath them.

Review papers published on the news sites (media). 

Testimonials from satisfied customers on all the created venues.
Trading School
There is another related service for brokers, known as a trading school. Here you can create a school with webinars, online product placement, and automated sales funnels. The website can be full of training courses with a connected payment system. Moreover, business processes with descriptions, staff motivation and recruitment assistance are also provided within this solution. 
If the lead generation topic is still of your interest, we will be pleased to answer your questions related to the company's products and our partners' services. To read more, follow the UTIP Technologies Ltd. website.
The UTIP trading platform is powered by a robust and high-end UTIP Trade Server that ensures the best system performance. This article discusses the reasons to choose a trading solution from UTIP Technologies Ltd. based on the benefits of the server and its functionality.
Stable trading server
UTIP Technologies Ltd. maintains stability and reliability of its platform. One server is able to support thousands of trading accounts, even if multitudes of them are active. 
Moreover, our servers are protected by security protocols. This guarantees that the trading platform is fully resistant to DDoS attacks. Backups are regularly saved to ensure data safety.
Reliable quotes feed
The UTIP trading platform delivers quotes from reliable sources, so that they are in line with the market. In case of blackout period on the liquidity providers' end, the quotes feed won't be interrupted. No gaps in the history take place, and that's why the archive integrity is maintained at the highest level. Selected "reference servers" are always in a work mode, enabling the system to synchronize the quotes archive. If physical servers hosting the UTIP trading platform fail or crash, gaps in the history are automatically recognized, and missing quotes for all symbols are downloaded from the basic and advanced packages.
Symbols diversity
The UTIP platform offers a wide range of trading symbols available in sets: popular currency pairs, cryptocurrencies, global stocks, indices, commodities and metals. These symbols are constantly updated with top-trending instruments. The extended package now includes over 250 trading tools.
Flexible settings
The UTIP Manager is used to configure the trading platform and oversee the clients' accounts. It is a visual interface of the server. 
Brokers can easily tailor trading conditions to their needs. Multiple customization options, including swaps, spreads, commissions and other parameters, facilitate compliance with the trading conditions of the major brokers, thus reducing risks and increasing traders' loyalty. 
To find out more information about the UTIP trading platform and other company's products, visit our website. 
The number of investors who apply forecasts in their trading strategies is growing. This is a unique tool that allows market players to implement successful and profitable models in the financial market. The present article covers the concept of forecast trading, its advantages, and ways of its implementation in WebTrader New by UTIP Technologies Ltd.
Concept of Forecast Trading 
Trading on forecasts entails that historical data and price trends may provide insight into future market changes. Forex dealers use multiple tools and methods to analyze this information and make predictions on whether to buy or sell assets. 
Experts try to foretell prospective market fluctuations, especially in regards to a particular asset, using this type of data. Forecasts are usually based on fundamental (economic news and events) and technical (charts, indicators) analysis, as well as other factors that can influence the market state.
Forecast Benefits
When it comes to forecast trading, there are three major benefits. 
The concept enables predicting potential price movements. Therefore, a trader is able to generate profit from the market volatility. 

Forex participants are provided with statistical models and analytical tools to determine the best entry and exit points. This facilitates successful risk management and great transaction performance. 

Trading forecasts are published for different market segments, including Forex, stocks, commodities and cryptocurrencies. Hence, the investor's capabilities are expanded. 
Forecast Trading at the UTIP Web Trader New
UTIP WebTrader New features a built-in module with trading forecasts, which are provided by the MarketCheese analytical service. Through the integration, traders gain access to the forecast feed, and review publications by MarketCheese financial experts and other community members. Analyst projections might be helpful when making decisions about your deals. 
Traders are provided with the most relevant forecasts directly from the trading platform. There is no need to search for the sources outside the terminal, which saves time and effort spent on data retrieval. All these features make the system more user-friendly and attract people who appreciate quick and easy access to analytical content.
Forecasts can be sorted by popularity or novelty. You can also split them by the author you are interested in, or look through the projections for one particular symbol. A convenient subscription panel makes it easier to compile your own collection of authors and keep up with the latest news. Forecasts are also divided by market segments, and traders can select the most appropriate publication for their trading strategy.
Clients can import forecast charts to their personal workspace in order to copy other trading strategies. The terminal charts are filled with technical analysis tools, drawing and commentary objects, and indicators. Traders are able to mark all the key points on the charts, i.e. support and resistance levels, trend lines and patterns. Moreover, one can easily analyze and predict price fluctuations, or create and publish a personal forecast directly in the trading platform.
Publications written by our authors are in line with the market moves. There is a feature to view the price history for each forecast and check if it was correct or not. 
UTIP WebTrader New has been enhanced with forecasts, thus introducing a great solution for market participants. Traders benefit from extensive analytical functionality and have access to the major analytical service community, while brokers receive an excellent opportunity to encourage their target audience to be active Forex participants.
If you want to know more about the UTIP WebTraderNew and other company's products, submit a request on the UTIP website.
Brokerage activity in over-the-counter (OTC) markets depends on the country and its connection to payment solutions. Domestic legislation, geopolitical situation and cultural background — all these factors can affect brokerage terms and conditions. According to legal requirements, countries can be divided into three groups, the UTIP Technologies Ltd. experts say.
Group №1
Countries: some Southeast Asian and African states, along with CIS and Latin America.
The countries mentioned above provide a great selection of service suppliers and payment methods. Standard bank acquiring is not common here. In most cases, there are alternative options, such as p2p, local payment systems, or online banking. All of these methods are aimed at cutting broker's expenses, while maintaining a high percentage of payment conversion.
Group №2
Countries: Europe and the Gulf Cooperation Council (GCC).
The second group has stricter regulatory and documentary requirements. Brokers dealing with traders from these regions need to comply with the existing rules and obtain multiple licenses and certificates for their activities. This may have a negative impact on their financial viability. But there is one way to receive payments from Europe: open a bank account for a newly established company, or create a payment gateway on your own.
Group №3
Countries: Japan, Canada, Australia, Israel and the US
Regulatory requirements in these countries are as stringent as possible. Brokers interested in clients over there are obliged to meet high standards and receive special licenses. Violation of the rules entails serious financial and legal liability. Most market players recommend to avoid cooperation with the third group of countries in order to prevent negative consequences for a broker, even despite him being a legal entity. Compliance agents within these jurisdictions can be extremely persistent in shutting down and blocking Forex dealers.
Some countries also present leverage limitations, thus putting bounds to the trader's flexibility and broker's profitability.
Overall, finding the best jurisdiction and connecting payment solutions are major hurdles to run the brokerage in the OTC market. Each region has different requirements and restrictions that can affect both business conditions and market players' effectiveness. The list of mandatory documents varies from partner to partner. Some affiliates are ready to cooperate without a registered legal entity, while others require a license. Most companies are open for partnership only if they have a full-fledged legal component.
The UTIP Technologies Ltd. Experts would be pleased to assist you in payment system selection by taking into account individual Forex broker's circumstances in the first and second groups of countries.
The UTIP Web API and Webhooks are two powerful tools for getting data and running a trading platform that help brokers to maximize profitability. Despite both tools being used to interact with data, they are not interchangeable, and rather serve different purposes. This article covers the key differences between them.
UTIP Web API
API is an abbreviation that stands for application programming interface. It is a kind of digital infrastructure to exchange data between applications.
The UTIP Web API contains all the basic tools for managing accounts and trading on the platform, as well as for making various reports on the UTIP development. Brokers can apply multiple functions to integrate with their applications and automate their work, for example:
— to create, edit and delete accounts;
— to make deposits;
— to manage account groups and financial instruments;
— to receive parameters of trading accounts and trading reports, etc.
Webhooks
The webhook can be translated from English as a "web interceptor" – or even literally as a "web hook". By its means, one application transmits information about a real-time event to another. As soon as the event occurs, the webhook is triggered to pass the given information to the corresponding program.
The UTIP server uses webhooks to notify recipients when data has been refreshed. These notifications contain information about the type of event and the parameters being processed. The system sends notifications immediately and only for the updates that are requested by the recipient.
Additionally, webhooks are used to access liquidity from certified providers. The liquidity provider partnership gives brokers the following advantages: access to interbank markets, minimum slippage in the execution of limit orders and the option to hedge positions. Furthermore, brokers can enhance their brand reputation, attract new clients and increase their deposits and profits.
Key Differences
The API requests data and checks for new information before compiling it. The server can be queried several times for information about the system's updates.
Webhooks are activated in response to an event, and they send the relevant information to the recipient. Webhooks are set up once so that it will be enough to further receive data on updates in the system.
Webhooks are an efficient way to get important updates in a timely manner. As an example, a dealing manager can quickly respond to the actions from the trader's end while editing a position. It's important for brokers to stay up-to-date, and webhooks are the best alternative to the API to receive the latest information quickly. Hence, the UTIP trading platform developers have already implemented the webhook feature adjacent to the multifunctional UTIP Web API.
For further information about the advantages of the UTIP Server, follow the UTIP website.
Some information about clients can quickly change and go out of date. This article from the UTIP Technologies Ltd. specialists explains why staff turnover is risky for your business, and how the "History" section in UTIP CRM keeps your sales on track.
Pitfalls of Staff Turnover
A key concern about staff turnover is that trusted and experienced specialists leave the company in order to be replaced by new employees, who need to be trained from scratch. This affects both company's financial health and profitability, which is especially true for start-ups. Moreover, a client usually gets accustomed to their manager and may choose not to cooperate if the specialist quits their position.
Staff turnover can also reduce labor efficiency of the remaining employees. The interaction process can be disrupted as workers are forced to take on extra responsibilities and master new skills. To avoid a deadlock within the company, a manager has to figure out how to reduce personnel rotation and resolve this issue.
UTIP CRM provides higher revenue retention and faster employee onboarding
Sales departments are often subject to higher staff turnover than other divisions. This is due to the fact that working as a salesperson is difficult. UTIP CRM guarantees that sales departments are not lagging behind when it comes to personnel replacement and makes sure that a new manager has enough time to process requests. Thus, there are no unsatisfied customers, who may leave you for a competitor.
UTIP CRM saves all the client history, i.e. phone calls that can be replayed in the system, messages sent on email, face-to-face meetings, and completed or failed transactions. New managers, in this case, can quickly learn the specifics of work with each client.
In addition, the "History" section is a great way to make a difference when contacts get lost: for example, there is a failure in the spreadsheet, or managers don't have enough time or forget to update the system. This is also helpful when the client finally decides to buy a company's product after several months of thinking, and the old request is no longer available. Information from the last 6 to 12 months is often removed from the database, and a manager sees the client as a new one. So, the customer has to recount his problem, while the employee needs to collect and record information that could have been obtained in a few seconds if the company had installed a CRM.
The history also allows senior staff to track task completion by managers, analyze the performance of employees, departments or the entire company, and provide the best customer experience.
Nowadays more and more businesses implement a CRM system as it is a user-friendly, cost-effective and affordable solution. You can find a one-size-fits-all program or tailor it to the needs of a particular company. The most important thing is to define your business goals and objectives in order to maximize the effect of working with the CRM system.
If you have any questions about UTIP CRM, feel free to contact our support team.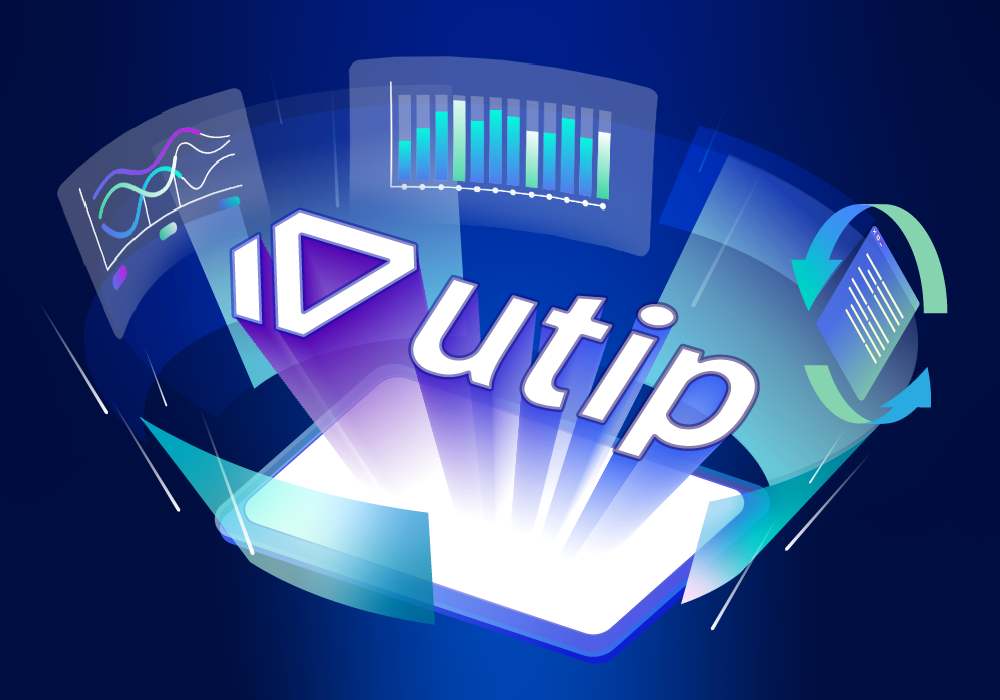 In early 2023, UTIP Technologies Ltd. launched WebTrader New, a groundbreaking software platform that outperforms other versions in multiple aspects. The terminal comes with a wide range of analytical tools, extended chart functionality, and fast operation processing. 
WebTrader New is a user-friendly solution. This article focuses on the platform's benefits and features it provides for market players.
Unauthorized terminal launch
To access UTIP WebTrader New, no authorization is required. All features (except for trading operations) are available in a demo version of the product. 
This allows newcomers to explore the interface, functionality and capabilities of UTIP WebTrader New. Therefore, a user can get acquainted with the platform before making a decision to sign up and start real trading.
Unauthorized access also helps customers to reduce terminal start-up time if no trading is expected. 
Convenient symbol management and customizable data display
Each symbol in the "Favorites" section has a price change indicator for a specific period. Modifications made within a day are displayed by default. A user can also configure weekly and monthly changes to be shown. 
When the platform is launched for the first time, it displays a set of the most popular symbols on the chart. Brokers can select them at their discretion. Traders are free to add new symbols, remove existing ones, and sort them in a preferred order. The list does not need to be recalled each time a new symbol is added — it closes automatically when the user finishes editing it, i.e. all symbols are sorted by groups, and the ones that have been added are marked as separate items.

Extended chart functionality
WebTrader New offers an advanced chart library, making it possible to quickly download and render the archive of quotes using flexible settings. This makes shifting of the chart and its objects seamless for the user. 
Chart objects. The list of drawing, commenting, and technical analysis objects has been expanded with multiple tools. Now their handling is more convenient. The chart panel contains menu call buttons with lines, drawings and comments. This window also displays objects that have already been added to the chart, so you can hide them, change their settings, or delete them. 
A block "Widgets" is presented in the chart parameters. Here you can change the object color and monitor its minimum and maximum price. Volume indicators and lines can assist a trader in placing the elements of technical analysis on the chart. 
Indicators. The new chart library has also been enhanced with indicators. A button to call their menu is located on the panel below the chart. In the "Add" window all indicators are grouped as it was done in the previous version. However, a search line has been added to provide quick access to the desired symbol. The window also displays a list of indicators that have been recently added to the chart. A data line with settings and action buttons for each indicator is now available in this area. Thus, you can open the settings window, hide or delete the indicator directly from the chart frame.
Chart management. Besides drawing and commenting objects, a panel below the chart provides basic controls: a list of the most popular timeframes, quick setup of the chart style, and call-up window with other settings. 
Chart trading. An option to trade on the chart appeared in the previous version of the terminal. But the new platform has been modified to support market position markers and pending order levels. Operating procedures when placing and moving orders have become intuitive. So, when the market position marker is highlighted, all relevant information is displayed, including transaction type, position volume and current profit. In addition, there is a button to change position, or order parameters, as well as their quick close button right on the chart.
As with the previous version, it is possible to open several charts at the same time, but a new feature to arrange them in the right order has been added. Extensive color and style personalization options make it easier for a trader to create different displays for analysis, even on the same symbol.
Streamlined trading experience
WebTrader New is the most sophisticated, up-to-date and popular solution for trading — all order types are located in the same window. To automatically calculate the pending order execution price and stop order price levels, a user should select the transaction type. Presets have also been introduced to estimate open position volume based on the trader's available funds: a percentage of free assets, their maximum or minimum size, and the amount of the preceding deal. These settings allow the user to calculate the percentage of deposit risk in no time. 
Therefore, working with the trading module has become much easier. Now opening a market position or placing a pending order takes just three or four clicks. All you need to do is to press the "New Order" button and select parameters such as transaction direction, order type and position volume.
Whether the user is an experienced trader, or a newcomer to the Forex market, getting the hang of the UTIP Technologies Ltd. trading platform is easy thanks to the built-in help.
WebTrader New offers a wide range of functional advantages, including integration with the MarketCheese analytical service. It comes with the "Market forecast" section, enabling traders to share their experience and discuss strategies with their peers. The service also has the economic calendar, which is an essential attribute of every modern trading terminal. 
Small details make a product user-friendly, and that's what the new trading terminal from UTIP Technologies Ltd. — WebTrader New — has been focused on. 
This overview couldn't cover all the benefits of the platform, but you can appreciate them on your own on WebTrader New.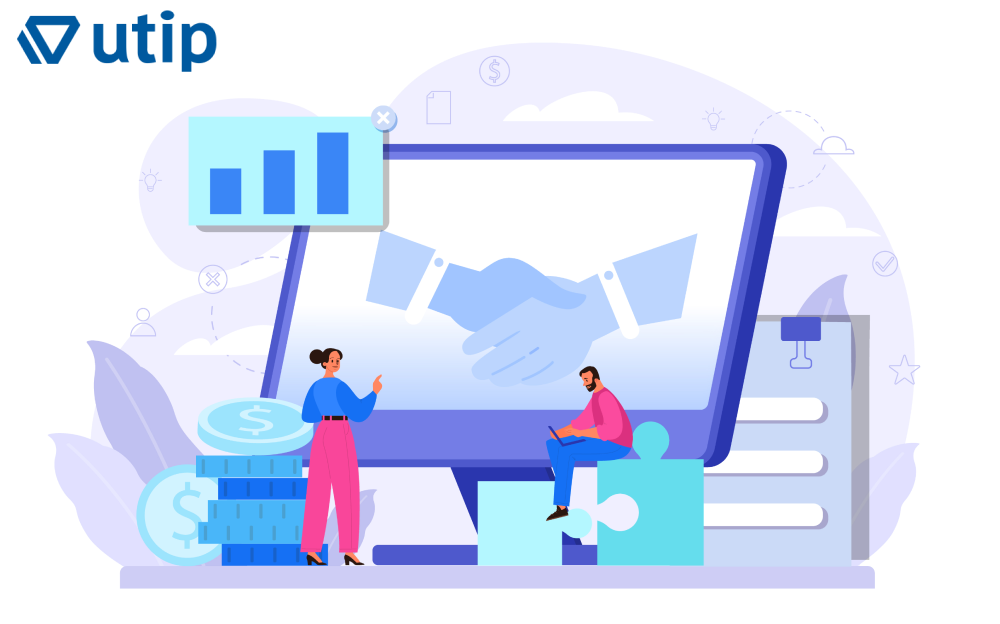 According to the UTIP Studio research, having a simple sign-up form on a broker's website can increase the conversion of leads by 150%. On the contrary, complex login procedures with numerous fields and complicated displays might confuse your potential customers. 
In order to get more registrations on the trading platform, follow the tips presented by the UTIP company below.
1. Minimize a number of fields in the form
A trading account opening form should contain a minimum number of fields: username, phone number, email and password. You can reduce this number, if the trading platform's functionality allows you to do so. Website visitors are usually intimidated by complex and incomprehensible electronic forms. That's why limiting these fields can be a great way to reach a prospective client. Odds that the user will complete and submit a form are quite good. 
If there is a CRM system, analytical service, or any other platform that requires a significant number of fields to be completed, ask a website developer to create a multi-step form. For example, step #1 might be submitting a phone number, while step #2 can be entering a name and email, etc. Therefore, the main task, with a user filling in all the necessary data, will be accomplished. Once a person decides to make this easy step, one usually goes all the way to the end.
2. Make a user-friendly interface of the sign-up page
When it comes to creating a trading account, you should try to minimize the design effects on the sign-up page. The easier the registration form looks, the better it would be for the website owner. There is no need to deflect a visitor's attention by using advertising banners, corporate information, or widgets. 
3. Provide assistance on every move 
It's a great idea to help users, if there is any difficulty with the account registration. Some people are in a hurry to fill in the fields and do it incorrectly. One way to solve the problem is to provide short hints in the form. Whenever a request is rejected, a customer will see special pop-up windows that explain how to proceed. So, no help desk staff is being involved.
If the issue cannot be addressed in a standard way, visitors should reach out to the technical support team. Place their contact information next to the form. However, the best solution might be giving a right to the help desk staff to register trading accounts in the event of a website failure. In this way, you will increase your lead conversion. 
4. Create the button "Open an account" to attract new customers
Website visitors have to navigate through the account opening page. Place the button "Open an account" next to the elements of the most frequent user interaction. 
Here are some examples of how to place this button on the broker's website:
Install it on the first level of the home page.

Allocate the "Open an account" button on the page with trading analytics, near the financial widget section.

Insert the button on the page that displays information about the trading platform and the company's contract specifications.

Place it on the advertising banner located on the sub-pages of the website.
Buttons for opening an account should be bright. Other keys are better to be neutral in color. This method prevents clients from being distracted. Their labels must imply a specific action, for example, "Open an account", "Sign up", "Start trading", "Start making profit", etc.
In fact, buttons placed at the top of the website or next to the financial widget section generate more clicks. That's where the MarketCheese economic calendar with a built-in "Open an account" button comes into play. This option can be installed on your website, providing important news feeds for both first-time investors and professional market participants. Placing this widget on the broker's website is a great way to attract more traders and increase your lead conversion.
5. Ensure the form being integrated with a CRM-system
If the sign-up form is not compatible with the CRM-system, you will probably lose leads. This is especially true for brokers who attract high volumes of traffic to their websites. Connecting a CRM-system to the trading account sign-up form enables incoming leads to be delivered automatically to the client base. 
Make sure to use a CRM-system adapted for fintech business. One can get it from their trading platform developer. For instance, UTIP provides access to this system for all clients by default. In addition, our team is able to integrate the UTIP CRM into customer websites for free. Therefore, the company's clients are able to focus on their business instead of implementing complex technical solutions on their own. 
To find out more about website development for Forex brokers, contact the UTIP Studio design team, or leave a comment below.
Financial operation management tools are an integral part of any brokerage activity in the Forex market. These tools have already proved to be effective for market players, making business processes streamlined. 
The present article covers the basic functions of financial operation management implemented in one system — the UTIP CRM.
Requests as a main element of deposit operation management
Automatic verification helps to manage requests promptly, minimizes the risk of human errors and contributes to the trader's positive experience.
The «Requests» table displays all the client requests for depositing and withdrawing in one place. This provides quick access to them, while filters make the search easier. The table shows the key information about the request, thereby passing over the necessity to open it in a full-fledged mode.
Working with traders' accounts in the UTIP CRM
The UTIP CRM has integrated all important features that simplify the trader's path from creating an account to making the first deposit and stepping up to live trading.
Using the UTIP CRM, employees are able to carry out various operations with traders' accounts in one system, i.e. creating, editing, or deleting, along with depositing and withdrawing funds.
In addition, the client card contains detailed information on the trader's accounts and deposits, where the employee has a right to make alterations if necessary.
One place for trading operations
Each client card has a «Trading operations» section for viewing the history of deals, open positions and orders made by the market participant in real time.
All the necessary data showing the trader's open positions is located at the bottom of the table.
Reports on trading accounts
Dynamic reporting in the UTIP CRM is designed to create required documents that are consistent with new sales and marketing tendencies, visualized comparisons and risk management, with all the requirements being met. Moreover, it highlights weak points in the sales funnel process.
The report presents aggregate data on trading accounts over the selected period. It is possible to configure various filters to search for the information you are interested in. For instance, you are able to look through the trading details on active client accounts assigned to a certain manager over the last month.
Read more detailed information about the UTIP CRM on the UTIP website.
This article by UTIP Technologies Ltd. experts deals with the concept of webhooks, their necessity, along with opportunities and advantages they provide for users.
What are webhooks and why do you need them
A webhook is a method that allows one service to automatically send notifications to another one when a certain event takes place. This feature is used to keep different applications and programs connected. Webhooks enable the user to receive real-time data and quickly respond to events within other applications.
Let's take a look at the example. A webhook can be configured so that a dealing manager receives notifications via e-mail or other messenger if a trader changes position. Therefore, the manager is able to respond right away to the actions made.
Webhook opportunities in UTIP
Getting alerts on trading operations. If there are any changes in the trading platform, the UTIP Server will send an immediate notification to the recipient via a webhook. It will include a type of the event and the parameters being modified.
The system keeps the recipient notified only on the relevant changes. All notifications are delivered immediately, with recipients being informed in a timely manner.
Ensuring liquidity. Hooks allow a trader to bring their positions to the major certified liquidity providers.
Here are the benefits of a broker's cooperation with a liquidity provider:
A player is able to place orders on the interbank market;
Limit orders can be executed with minimum bypassing;
Hedging of positions becomes possible;
Having a branded liquidity provider allows attracting new clients, thus leading to an increase in the brokerage company's deposits and profits.
Benefits of webhooks
Simplified automation. A webhook is the best alternative to the API. Instead of submitting API requests to obtain information whenever needed, webhooks may transfer data between applications automatically. Once the event that needs to be tracked happens, the app receives a notification and takes all the necessary data, with no extra codes involved. This makes a business automation process much easier and less time-consuming.
Enhanced performance. Webhooks help managers dealing with information to increase the speed and efficiency of their work. This feature enables instant data sending to multiple applications, thus no complex systems need to be created. Managers are also not required to check all the data modifications manually.
If you'd like to know more about the UTIP Server or any other products, please submit a request on the UTIP website, and our manager will contact you.
News trading is an integral part of the strategy that every experienced market player should take into account. This tool has already proven its effectiveness. And it is particularly evident when it comes to the multitude of events that the world is facing, thus having an impact on the global economy and business sector.
The present article covers all the basic concepts behind news trading illustrated by the platform from UTIP Technologies Ltd.
UTIP Mobile "My Trading" leaves room for news-driven experiments
To ensure successful news trading, one should monitor the most recent events and their impact on the market, compare previous forecasts, determine further price movements and place pending orders to buy or sell products. This approach allows the trader to minimize risks and open positions with relative confidence. Keeping up-to-date is the most important thing in a trading strategy. With news releases having a short-term effect, one cannot overlook an emerging price trend. However, like any other business, news trading is a matter of practice. There are more than a dozen economic events published daily in UTIP Mobile "My Trading", and the app gives enough room for market players to experiment and upgrade their skills.
UTIP Mobile "My Trading" provides a calendar with news affecting the Forex market
In fact, not all news has the same impact on the market. Some quotes are susceptible to speculations, while others begin their movement only after the most extraordinary events take place. That's when the Economic calendar of the Mobile Web Terminal by UTIP Technologies Ltd. comes into play, where market players can find the most significant news affecting the Forex industry.
It is easy to find the necessary event with a convenient filter
In order to find a suitable event for a particular currency pair, there is a specific filter in the calendar. This feature allows users to select a country, a news category, and a preferred importance. Currency price fluctuations are often triggered by news from their issuing countries, and selecting the appropriate filter is important to search for the recent developments.
News can be evaluated in terms of price outlook
Once the event is found, a trader may proceed to the next step and assess the prospects of price movement. The news in the UTIP calendar has three basic parameters:
"Actual value";
"Forecast";
"Previous value".
Most of the news published are of periodic nature. These events come out on a regular basis, thus allowing traders to track all the changes made. A timeline with previous indicators can be found in the "History" tab, showing modifications over the entire period: from a few months to several years.
In case the news has not been released yet, the actual value won't be reflected on the screen. At this point, there are two other parameters to focus on, i.e. "Forecast" and "Previous value".
Data for the forecasts are sourced from major financial publications and analytical centers
The forecasts are based on the reports of prominent financial magazines and analytical centers. Although they cannot represent the absolute truth, there is a rough estimate of what the market might expect. A link to the data source is attached to each news item, so that the user is able to evaluate them as authoritative.
UTIP Mobile "My Trading" by UTIP Technologies Ltd. comes with all the necessary features to trade on the news. This functionality will be added to the WebTrader New mobile version in the near term, thereby allowing market players to enjoy the working process without having to switch to another platform. No registration is required to access the software, and it makes the app more user-friendly. A demo version of UTIP Mobile "My Trading" is now available on the UTIP website.
The UTIP Technologies Ltd.  is underway to launch a reseller program. A purpose of the program is to attract new partners, boost a brand awareness and create a unique offer for forex brokers. This allows the reseller to buy and integrate attractively priced UTIP products with their own solutions and expand a range of products for their clients.
The UTIP Technologies products and integration functionality
The UTIP is a solution provider for brokers with an off-the-shelf software package for working in financial markets. The set includes a trading platform, the UTIP CRM and the UTIP Trader's Room. All these products have been highly appreciated by more than 100 brokers.
The UTIP is open to new solutions and integrations, so the program will be of interest to providers of relevant products and brokerage services. In other words, it's a great tool for Trader's room developers, CRM plugins, and others.
Advantages of the program for resellers
The main advantages of the program for resellers are full UTIP technical support and assistance in integrations. Additionally, the UTIP sets no bounds in product pricing for the end user. This allows the reseller to have a margin in a chokehold. All that is left to do is to guide clients and submit tickets to the UTIP Support Center.
A personal manager is assigned to each reseller, thus providing consulting assistance, commercial materials on products and a demo server of the UTIP platform, so that the reseller is able to make a successful transaction.
If you have partner sales experience and your aim is to build a long-term cooperation, feel free to contact the experts of the UTIP Technologies Ltd. partnership department . They will be pleased to offer you practical advice and answer any questions that you may have.
The UTIP specialists present a new tool for lead generation in the UTIP CRM, which allows brokers to maximize the efficiency of their work with lead generators.
In order to improve the lead generation service, a new functionality has been added to the UTIP CRM that optimizes API requests and speeds up the integration process. It allows brokers to independently configure the settings of their work with lead generators.
Types of interaction between a lead generator and the UTIP CRM
Prior to the integration process, a broker and a lead generator define a set of data from the client card that will be available for the lead generator when interacting with the UTIP CRM.
Depending on the technical capabilities of a lead generator, the interaction process can be implemented through "Requests" and/or Postback.
Requests is a type of interaction between a lead generator and the UTIP CRM, when the lead generator can make an API request at any time to get information on its clients, and only by the fields allowed by the broker.
While working, a lead generator can get information on all of its clients, as well as selectively for each specific one.
Postback is a type of interaction during which the information selected by the broker is automatically sent to a lead generator when the selected event occurs: for example, when the first deposit is made.
There are several types of events that can be selected for a lead generator: sending information when a customer type changes and sending a message on deposit events.
So, by using Requests and Postback, a lead generator is always able to get information about the conversion of leads supplied.
It's worth noting that Postback is an automated and secure way to interact with a lead generator, and its use is preferable.
Functionality adjustment
The implemented functionality enhances a broker's ability to work with lead generators.
A broker can:
– add a lead generator on their own;
– choose a type of interaction;
– configure a set of fields that appears in requests and in Postback.
And if needed, a broker can also disable a lead generator with one click in the settings.
Functionality benefits
Interaction with each lead generator is customized separately and in compliance with data protection. A lead generator no longer needs access to an account in the UTIP CRM to get client data. This allows greater security of sensitive information.
The process is based on the principles of transparency for both a broker and a lead generator, thus effectively influencing the joint cooperation.
Find more information about the UTIP CRM on the UTIP Technologies website.
Being a prominent software developer in the realm of over-the-counter trading is great, but we cannot be complacent.  To ensure business brokers with a trustworthy and smoothly operated software and share our customers with all-ranged service experience is of great importance.
Pavel Tomlenov, the UTIP Server project team manager, gives an overview on the UTIP trading platform's benefits for brokers and explains why the UTIP solution is the most reliable.
Main features of the UTIP trading platform
Stability. First of all, worth noting is a smooth operation of trading servers. One trading server maintains the operation of tens of thousands of trading accounts with active trading.
The quote feed stability is in the prior of the UTIP. Accordingly, in case of unforeseeable outages from the provider's end, the UTIP has elaborated a functionality that ensures the quote archive's integrity without any gaps in the history.
Reliability. Another key feature is reliable quote sources provided to the UTIP clients. The prices of all the quotes meet the market ones, so that the brokers will have a constant quote feed.
Our servers support the security protocols, whereas apps are of a built-in security system. Thus, the platform is immune to DDoS attacks and customer data spill.
Trading symbols provided by the UTIP
The main UTIP feature is an inbuilt flexibility for customization. The platform is featured with ample of settings such as spreads, swaps, gap levels, stop out and much more. The broker will easily adjust the trading conditions met their business processes.
Moreover, the UTIP provides an off-the-shelf set of popular trading symbols: major currency pairs, a slew of stocks, cryptocurrencies and more. The set of symbols is permanently getting wider, and inasmuch as the broker creates the proactive trading conditions, it won't be long before they proceed to work with the platform.
The UTIP prospects
The UTIP purpose is to have trading platform management services streamlined and a set of complex features developed so that it gets our clients surprised to the upside.
Read more about the UTIP trading platform on the UTIP official website.
The UTIP Technologies Ltd. has recently introduced a new web trading terminal called WebTrader New to the general public. But the company isn't a newcomer to the broker's software market. This article describes new features the UTIP offers to the Forex community in 2023.
WebTrader New is a web terminal with multiple tools for trading and analysis. It stands out among peer platforms with its user-friendly and sophisticated interface, along with intuitive design.
Interface Features of WebTrader New
General UX. Our developers pay special attention to the user who is accustomed to the classic interface.That's why the terminal's design retains the basic layout of similar applications. However, the platform allows traders to take a new look at the trading process.
Homepage. WebTrader New is now accessed without entering your login or password. In this way, it is possible to launch the terminal's homepage with no authorization required. This feature is great for analyzing the market and viewing changes on the chart.
Chart and Settings Panel. The chart settings panel is perfectly developed. Changing the chart display, modifying the period or adding technical elements can be carried out directly from the panel, without opening unnecessary attachments or configuration windows. Indicators, drawing tools and comments may be edited right on the chart.
The chart is known for its smooth performance. One can see it while working with indicators and technical analysis, especially when multiple chart tabs are active at once.
Symbols. A list of selected symbols is displayed on the left side of the terminal, reflecting price movements on each symbol over a certain period of time. It is easy to customize the list, since not only the order of symbols is changed, but also its data.
Market Forecasts. The "Market Forecasts" section is regularly updated with content from financial analysts. This section is presented in the MarketCheese service. The "Market forecasts" have been already introduced in the mobile terminal, and now it is added to the web-version as well.
Trade window. It allows the user to buy, sell, place pending orders, and switch modes in one click. In the trading window, there are particular presets, so it is easy to specify the necessary volume, without calculating a potential balance of free funds. This solution facilitates further operation for traders.
Reports. In order to evaluate your trading progress, the terminal generates a detailed report of all transactions made on your account in a matter of seconds. In fact, the report provides data on closed trades, performed deposits, as well as executed orders. It can be configured to display the parameters of transactions made and the period required.
There's a lot to say about the intuitiveness of the WebTrader New interface, although the uptime and prompt execution of orders should be a key feature of quality. In this respect, the WebTrader New proves to be a great tool. No errors have been recorded while using the terminal, either for opening positions, or for placing pending orders.
To test the WebTrader New terminal, follow the UTIP Technologies website.
The UTIP platform is an off-the-shelf software package to launch brokerage business in over-the-counter markets. All the types of recent and easy-to-use trading terminals are in traders' disposal.
The UTIP Desktop with its advanced Algotrading functionality is installed on a PC.
The UTIP WebTrader — is available in all browsers, and no installation is required on the device.
The UTIP Mobile is a terminal for Android and iOS mobile devices.
The UTIP trading terminals have analogous functionality, but only in the desktop version are available algorithmic robo-trading and historical data-type-testing strategies, as well as simultaneous work with multiple accounts.
Features of desktop, web and mobile versions
Functionality
UTIP Desktop
UTIP WebTrader
UTIP Mobile
Technical analysis

✓

✓

✓

Graphic objects

✓

✓

✓

Usage
of multiple charts simultaneously

✓

✓

❌

Trading on the chart

✓

✓

✓

A variety of timeframes

✓

✓

✓

Algorithmic robo-trading

✓

❌

❌

Backtesting of trading strategies

✓

❌

❌

Working with
multiple accounts simultaneously

✓

❌

❌
Robot Editor in C#
In the UTIP Desktop robo-trading development framework has been integrated in the Objective-C, a main programming language. Our solution includes a simple, reliable and scalable programming language, large community and multifunctional libraries. The UTIP Desktop ensure traders with the feature to create their own robots. This option is also available to brokers to offer developed robots to traders afterwards.
Backtesting
Your clients are given with the opportunity to do historical data-type-testing of the created robots for different symbols and timeframes. Additionally, a turnkey version of the "Algotrading" solution has been available since December, 2022
In what ways are different versions suitable for
Web and mobile versions are available on all the devices whereon the apps are being installed and the browser is opened.  Therefore, it's convenient to use them being on a route: for example, when going for a stroll or driving.
The Desktop version is suitable for traders who are eager to have their trading strategies tested for efficiency and further automate them. Plus, provided option to develop trading robots and launch them.
The usage of the trading terminal desktop version is targeted to well-experienced traders so that broker is able to boost profit at the expense of trading volumes resulted from the automated strategies. Thus, the UTIP Desktop with its in-built Algotrading functionality is mutually beneficial for brokers and traders.
You can try the UTIP Desktop with its Algotrading functionality by following the link and refer to the information about other solutions on the UTIP website.
The jurisdiction of St. Vincent and the Grenadines (SVG) has been attractive to owners of high-risk projects over the years as it offered the most reasonable price-performance ratio and the lowest level of bureaucracy and paperwork. But the latest news raised concerns about regulatory changes in the Forex industry.
Background
At the beginning of 2023, the FCA required Forex companies to provide certified copies of the licenses issued by the countries of their operation. Moreover, the deadline for granting licenses turned out to be tight, with only 2 months after the requirement was published.
This shift has seriously worried the market and sparked heated debates on how to respond to the regulator's claims.
UTIP solutions
UTIP Technologies experts have already dealt with similar issues, so there are certain options for resolving difficulties in favor of our clients. Let's take a closer look.
The first option is to comply with the regulator's requirements and provide copies of the license or legal opinion. A legal opinion is a document issued by a law firm stating that a company does not require a license to conduct certain activities in the specified jurisdiction. It is accompanied by references to national legislation and market regulators' acts, along with legal counsel's comments. Please, contact UTIP Technologies Ltd's Partnership Department to get more information and obtain a legal opinion.
The second option is to relocate the OTC business to a jurisdiction with more lenient requirements. Our clients often choose the Marshall Islands, located in the Pacific Ocean.
The jurisdiction of the Marshall Islands has several advantages over one of St.Vincent and the Grenadines. Registering a company in the Marshall Islands is much faster, as it requires fewer documents from the owner. Moreover, the jurisdiction's regulator, GLOFSA, does not require licensing of Forex companies, and it doesn't perform audits of their activities. There are also some conventional benefits of unregulated jurisdictions, including zero taxation and privacy.
It costs 20-25% more to register a company in the Marshall Islands than in St. Vincent and the Grenadines. However, the speed of filing and the lack of licensing requirements are quite enough to cover the costs.
UTIP provides support in registering a company under unregulated jurisdiction
Based on our interaction with existing and potential clients, the option with an offshore jurisdiction seems to be the most preferable and desirable in terms of price-to-time ratio. That's why it is recommended for trading operations. In this regard, if it is important for you to register under unregulated jurisdiction, UTIP Technologies experts are ready to provide assistance, as well as to offer a wide range of other services.
In this article, the UTIP Technologies Ltd. experts give an overview of all the possible integrations in the Utip Office products under way to streamline brokerage workflows.
Plugins for communicating with the trader
The UTIP CRM stands for integrating plugins for popular email newsletter services: MailChimp and UniSender; as well as for Voiso and Commpeak IP Telephony services and others.
The newsletter plugin enables customer segmentation into mailing groups to send emails. The broker is able to create and format emails, make templates, view analytical data on the emails seen, clicked links and much more.
The telephony plugin provides the option of calling clients from the UTIP CRM system pages, e.g. directly from the client's card.
Contact information
To keep client contact data secure, it is possible to limit access to the phone number. In this case, there is still an opportunity to make calls.
Contact call
Full call history, including date and time of the call, its duration and status are displayed in the client's card.
There is also an option to replay the call record, if needed.
Report on calls is designed for the employees who monitor the process.
Report on calls
Commpeak dialer
The UTIP CRM stands for integrating with dialers that enable automated calls to clients to be set up. This feature reduces the number of operations performed by employees and shortens the time from getting leads to making a deposit.
What you need to get started with a telephony is to connect it along with the functions supported.
Telegram integration
The UTIP CRM supports the integration with Telegram.
The broker's employees can get reports on deposits directly in the messenger chat thereby speeding up the processes of making managerial solutions.
Lead generation features
To expand the broker's client base, the UTIP CRM functionality serves to add clients through a variety of API-functioning sources from lead generators.
Leads can be uploaded directly into the UTIP CRM, or traders can be registered via landing pages or other lead sources provided by the lead generator.
Accordingly, automated lead generation reduces the time spent on processing leads by sales and marketing staff and saves resources for customer base processing by further increasing sales.
To interact with lead generators, the system has event tracking functionality. For example, the option of editing customer data by a manager or the option of making a deposit.
We offer an open API that allows the broker to integrate with new partners and thereby broaden opportunities and enhance efficiency without drastic changes in business processes. If you have any questions on the UTIP CRM integrations, feel free to contact the UTIP managers.
In the present article the UTIP Technologies Ltd. experts shed light on payment solutions and their core features.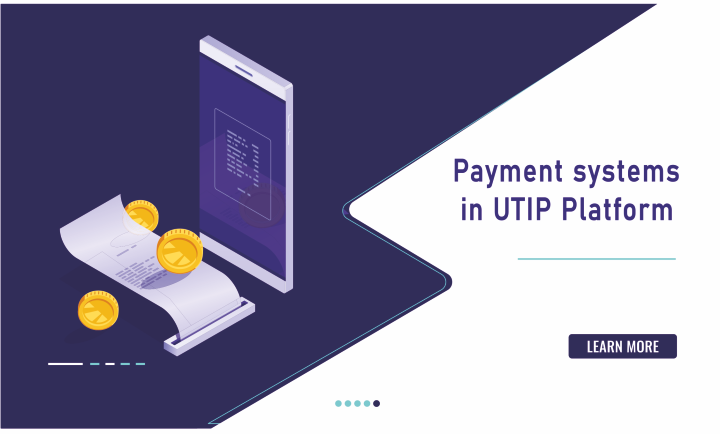 Payment systems in UTIP Platform
Searching for the right payment solution is time intensive, and our clients can't always have the time for it. The UTIP pleased to help you with the choice of a payment system, its integration on our platform, compliance and so on. The UTIP gathers 40 integrated payment solution providers and about 50 payment solution integration services.
Types of payment solutions
The list of payment solutions:
Acquiring: acceptance by Visa/MC/AmEx cards, etc.
Crypto acquiring: cryptocurrency purchase made by traders with credit card or other methods.
Crypto processing: crypto transfer from a trader's account to a broker's account.
Local methods that are available in a particular region.
E-wallets.
Bank transfers.
Types of payment solution providers
Payment solution providers can be divided into several groups:
Payment systems (PS) are gateway owner-companies that have the funds transferred from traders to a broker. A shorthand name for payment service provider is PSP.
Payment aggregators (PA) are providers of several methods for accepting payments: for example, by cards, crypto, e-wallets. Plus, payment systems, gateways or banks can be integrated into the payment aggregators. PSP is alternatively used as a shorthand name for payment solution providers.
Payment solutions (PS). No own gateway, but have available multiple options. They act as mediators between brokers and other PSPs.
Cashier Services are non-payment service providers that integrate a variety of payment solutions within their system.
The advantages of using a PSP
Vast geography of payment transactions including ample of countries. Some PSPs pitch the idea of anonymous cryptocurrency transactions. Others use more traditional fiat payments or a combination of fiat and crypto currencies. Cashier services ensure brokers with the recent additional tools as smart routing*, MID** and cascading***.
*Routing is an extensive list of payment channels depending on the credit card issuing country.
**Mid is a share-based payment transaction throughput different PSP.
**Cascading is a transfer to another PSP after the previous transaction has been declined.
Some payment systems are tailored to QR code and mobile payments, P2P and other local methods.
PSP regulations
Each PSP has its own set of documents for compliance required from the broker's side. The first are willing to work with individuals without a registered legal entity, the second are requesting for a license, the third are willing to work only with a full legal component. The UTIP experts are pleased to assist you in choosing PS by meeting the forex brokers' demands.
Technical details
UTIP Technologies Ltd. provides brokers with our open back office API which they reroute to new PSPs for further integration with us. The integration is not that sophisticated for the PSPs. Above all, there is a PSP without API-integration.
Please feel free to contact UTIP sales managers with any questions on payment systems. We are open to your requests and feedbacks.
"By creating new projects based on the UTIP Technologies Ltd. products, brokers can significantly reduce their risks"
MetaQuotes suspended issuing White Label licenses for its products in October 2022. So, entering Forex trading has become more difficult for new businesses. An urgent need to find technological alternatives for service provision has emerged in the Forex industry. This case confirms that the industry is particularly vulnerable to risks, while unexpected shifts in legal and technological fields might bring serious changes to brokers' plans.
The article deals with the ways of reducing risks for brokers, along with alternatives to MetaQuotes already existing in the market.
Using diversification to reduce risks
License and WL vendors benefit from having multiple options to sell coming from different providers. For instance, if one company suspends selling licenses or WLs, a vendor will be able to prevent potential losses by offering other platforms.
Brokers might use various platforms to create a reliable technological base. This allows businesses to be more flexible, while lowering risks in order to avoid situations with revenue losses.
When a broker uses a single platform, there is a risk of losing some traders in case of technological or legal difficulties on their provider's side. If a broker uses at least two platforms, it is possible to move clients to the alternative platform when having temporary issues with the first one. These shifts can be done on a permanent or temporary basis.
The problem of MT4/MT5 mobile applications being deleted from the App Store can be solved with the UTIP solutions. This topic has already been touched in the previous article.
Easy and efficient alternative to White Label
The UTIP offers to buy a license to use the company's products. Full terminal branding is also provided.
Benefits of having the UTIP license are the following:
There is no commission per lot, and the company doesn't exercise control over brokers' trades. Only a fixed amount is taken.
The UTIP presents loyal KYC requirements to potential customers.
A person may turn into a full-fledged broker in 48 hours. The issue of transferring clients is our responsibility.
If you are interested in the UTIP platform, you can find more detailed information on the UTIP website.
The majority of banks and trading platforms own apps and online services for correlating to the company's products. Each company is interested in their trading platform having a low entry threshold to start trading on live accounts. But using 2-3 apps is hardly convenient for users to perform various actions: to trade, to manage accounts and make financial analytics.
The UTIP Mobile is all-in-one app
The UTIP Mobile allows users to skip switching to the third-party services and downloading apps for registering, creating trading accounts, depositing and analyzing market situation. All the functions required for completing trading strategies are available in the UTIP Mobile. Suffice to select the preferred depositing method, the payment system, specify the credentials and wait for funds to be credited. Depositing without delays.
Payment systems in the UTIP Mobile
The UTIP Technologies Ltd. meets the brokers' demands thereby offering multiple payment systems: BetaTransfer, PayPort, alikassa and many others including crypto wallets. The possibility of setting up own payment method. The UTIP Technologies assists clients in adjusting all the required parameters and clarifies the nuances of payment systems functionality.
Trading and analytics in the UTIP Mobile
Trading. A stable quotes' feed and instant server-side reaction insures traders against mistakes when making trading operations.
Analytics. Technical analysis tools on the chart and analytics sections aim to build your own smart trading strategy. The "Trading forecasts" section is designed for traders to share their ideas and discuss current market perspectives. The "Economic calendar" gives up-to-date information about upcoming economic events.
To sum up, the UTIP Mobile is a full-fledged service which includes trading, funds transactions, instruments for technical and fundamental analysis. For more information, feel free to contact our managers.
There are three most common payment methods offered to brokers:
Payment systems. These are companies that have their own gateway to accept payments. In our case — from traders to a broker.
Payment aggregators. These are companies that can provide several payment methods: for example, cards, crypts, e-wallets, etc. Or several payment systems are integrated into the payment aggregator. Sometimes the payment system and the payment aggregator mean the same, at least from the standpoint of using them as a term.
Cashiers. Cashiers represent companies that are non-payment services providers, but they integrate various payment solutions within their system. In brief, the essence of cashiers is to boost the percentage of successful payments made by clients. We will give a more detailed information about them in the present article.
Cashier functions for brokers
Cascading option. This is the processing of failed transactions, increasing the conversion of successful payments. If the transaction gets failed on channel A, it is transferred to the channel B, C and so on. For example, a trader made a card payment, but the first payment system rejected it Cashier automatically transfers the payment to the next payment system and so on until the payment passes.
Routing. Transactions are automatically distributed between channels based the payment parameters. A trader enters card credentials, the payment is transferred to the gateway that is most likely accepts it. For example, RUB transfers to channel A, USD — to channel B. Either Europe — on channel C, Russia — on channel A.
Cascading and routing rules can be configured simultaneously. As an example, if a broker has 3 RUB channels and 3 USD channels, the use cases can be described as follows: the system first distributes requests between A and B channels depending on the currency and then transactions are cascaded between multiple channels.
Balancing. MID configuration. For example, 50% by 50% or 25% by 75%, etc. If the broker has agreed upon working with a payment solution for a certain turnover, or aims to diversify turnover between several equivalent channels. Balancing is a part of routing.
As for the UTIP platform, we ensure more than 40 payment solutions including payment systems, payment aggregators and cashiers. For more information, feel free to contact our managers.
UTIP Specialists told about lead generation for brokers, types of partnerships and partnership opportunities.
Primarily, UTIP Technologies Ltd. is a software provider for financial markets. However, thanks to constant expanding of partnership network we have an opportunity to help our brokers get acquainted with new solutions on a lead generation market.
A few months ago, we have engaged on this task very thoroughly and for the convenience of our clients we have started releasing a lead generation digest on a regular basis. Now there are more than 15 partners represented.
Types of partners
Lead generation companies/affiliate networks/affiliates. Those who provide traffic (for brokers). Some of them generate leads on their own, meanwhile the others buy traffic and then resell it to brokers.
Full–cycle companies/agencies. Those who either help with lead generation, and in addition to this, they can also assist with the promotion of your Forex company (brand) using, for example, such a tool as SERM*. Or there are those who provide traffic not as a separate service, but through a more complex approach, using tools like Outreach**, SEO***, etc.
There are also companies that provide their software (platform) for both brokers and lead generation companies to simplify the search for traffic and further work with it. Integration with one such company is currently underway and further in our digest you are going to find out a little more about it.
Partners opportunities
The geography of providing leads for brokers is extensive. Some of them could help with live traffic, the others – with hot, warm and cold. There are partners who work on the CPA model, and those who work on the CPL model. There are also who work on both models. The type of payment is pre-payment or post-payment, but it also depends on the terms and agreements with the partner.
Technical part
We have an open back-office API that brokers can provide to new partners for integration with us. The integration process is quite simple for them.
If the lead generation issue is relevant to you, we are ready to assist you, also to keep you updated on this or the other subject matters and use all the possibilities of our services and our partners. Find out more information on the UTIP website.
* SERM (search engine reputation management) – online brand reputation management.
** Outreach – online business promotion.
*** SEO – search engine optimization.
According to experts, trading robots support more than half of all forex trading deals for a present moment. The number of traders who come up with the idea of developing their own strategies for trading robots is growing.
The development of technologies entails an increase in the number of trading robots. So, traders are mostly questioning if the broker offers a trading platform with a built-in algorithmic trading. Brokers without algotrading simply miss the chance to gain lots of prospective clients.
In June 2022, the UTIP Technologies Ltd presented its solution which made it possible to trade using robots. Below we will go over the features and advantages of the solution.
Features of the UTIP Algotrading Solution
A trading robot development framework has been integrated in the Objective-C, a main programming language, for traders-devs.
Why C#:
a simple, reliable and scalable programming language;
a huge developer community;
multifunctional libraries.
Аlgotrading advantages for brokers
It is getting easier to attract new traders and further boost deposits.
Increase in trading volumes by automating trading strategies entails surge in the broker profit by means of spreads and commissions.
The ability to create your own robots and offer them to traders.
Algotrading advantages for traders
Speed. The trading robot is able to simultaneously monitor the dynamics of all financial instruments traded on the exchange. It performs the most complex calculations, makes decisions and trading deals without delay.
Data analytics accuracy and submission of requests. Unlike a human, a robot is unable to mix the buttons up, make a mistake when entering a request.
Operational continuity. Trading session lasts up several hours. So, a trader just gets frazzled being on the computer all this time. If a trader leaves the computer unattended, they may miss an important trading signal. A robot is ready to work for 24 hours. Needless to say, a trader should manage the robot and optimize the trading algorithm. But there is no need to be on the computer all day long.
Without emotional bias. This is one of the main advantages of algorithmic trading as a trader will follow the trading strategy.
The UTIP Algotrading is actively developing. In the future, we plan to embed more new features and make algorithmic trading as easy-handled as possible.
The UTIP Technologies experts described all banking solutions that are suitable for both offshore unlicensed brokers and licensed businesses.
Offshore brokers performing under non-regulated jurisdictions are often limited during the operations with bank accounts. Several banks, as well as banking solution providers, are unwilling or unable to cooperate with island companies from the high-risk segment, particularly without a license.
That's where the UTIP Technologies comes into play, providing a wide partner network with more than 15 banking solutions. So, a range of accounts opened includes countries like Hungary, Latvia and Great Britain, along with Thailand, Vietnam and Singapore. Our major partnership is also present in Western Sahara!
Read on to learn about banking solutions' types delivered by our partners, along with requirements applied to brokers.
Banking solutions and invoicing terms
Based on the partner's capabilities, a broker may receive one, two, or all three account types at once: C2B, B2C, B2B. As for accepting payments, there are both international solutions, including SWIFT, SEPA, and local ones — Interac (Canada). To better understand the account terms, let's turn to several cases.
Note: invoice value and working conditions listed below may differ from the actual ones on the date this article is published. Contact the UTIP specialist to get more relevant data.
Asia. Accounts in Thailand and Vietnam receive B2B, C2B, B2C funds via SEPA and SWIFT. This would require a paying agent firm, or legal entity in Europe, where the bank account is opened. Notable as well is the fact that the bank should be aware of the broker's business. Paying agent's registration fee, in turn, would be included in the cost of opening a bank account, amounting to 7,000-12,000 EUR. It depends on the country where the banking office is located. Statutory documents are needed for each company, both offshore and paying agents, along with the directors' ones, in order to open the account.
Europe. In addition to physical bank accounts, our partners can also offer accounts in EMIs (Electronic Money Institutions): for instance, from Latvia, or the UK. The EMI is a licensed banking organization engaged in transferring and storing electronic money. Thus, transactions would be strictly B2B. Turnover of 50,000 USD and more is required. The following documents are needed: Certificate of Incorporation, Share Certificate, passport, utility bill (UB), and in some cases Legal Opinion. So, the cost of registration starts from 1 000 to 2 000 EUR.
As a European option, there are accounts in the Estonian bank. The operation scheme is C2B, B2B, B2C. Notably, the bank has to be aware of the broker's forex business. A separate payment agent is not required, but desirable. Minimum deposit — 100 EUR. Maximum limit — 9 000 EUR, and it can also be raised. Certificate of Incorporation, Share Certificate, passport, UB are needed. The cost starts from 3,000 EUR.
Singapore. Unlike European options, the operation scheme is more extended — C2B, B2B, B2C. The bank should be informed about the broker's forex business. No separate paying agent is required. In addition to standard documents (Certificate of Incorporation, Share Certificate), Legal Opinion and a high-quality website, in some cases, are needed. The cost starts from 2,000 EUR.
Western Sahara. A bank account, there, may operate under a C2B, B2B, B2C basis. The bank has to be aware of the broker's business, while a separate paying agent isn't required. Documentation includes a Certificate of Incorporation, Share Certificate, Passport, UB and, in particular, a document that must be ordered separately — Certificate of Good Standing. Deposit fee is 0.2%, minimum transaction size — 20 EUR, maximum — not present. The commission for withdrawal is 0.15%, its minimum amount — 15 EUR, maximum — also not present. The cost of registration starts from 2 500 EUR, plus the annual service fee of 2 500 EUR.
Bahrain. The scheme is C2B, B2B, B2C. The bank should be informed about the broker's forex business. No separate paying agent is required. Commission on deposit — 6.5% + 25 USD. Minimum transaction size — 1 000 USD, maximum — not present. Countries that accept payments include the ones from the Gulf Cooperation Council (GCC), Latin America, Europe and Asia. The following documents are needed: Certificate of Incorporation, Share Certificate, passport, UB. The cost starts from 2 000 EUR.
The above-mentioned options are only a part of banking solutions available for brokers. We expand our affiliate network on a monthly basis and monitor all market updates, receiving more tangible experiences. In case the presented options caught your interest, or you would like to hear about other offers and propose new solutions, please contact us for more detailed information.
Finance Magnates continues to post up the best alternatives to remote MT4 and MT5
The UTIP Technologies Platform is considered the most stable and reliable option in the market.
The UTIP Technologies has been operating as a forex platform provider since 2006. Over the past years, the company assisted thousands of brokers worldwide in launching their businesses.
The UTIP platform is an off-the-shelf software package for business engineering in the foreign exchange market. It is based on a set of server applications that contains an embedded order execution system and protects data from unauthorized access. The platform is accompanied by a high-quality quotes' feed from trusted companies and news agencies. All types of modern trading terminals are available to customers.
Features of the UTIP Platform
Mobile App. The product operates on Android and iOS smartphones and tablets. So, the app is constantly available on the App Store and Google Play. There is also a web-version enabling terminal usage from any device via a browser.
Mobile app branding. The UTIP Technology helps clients build their brands by providing a custom version of the "UTIP My Trading", i.e. a mobile trading terminal. The UTIP team develops a full brand package according to the client's demands, assists with AppStore and Google Play placement, along with solving formalities. A broker is able to focus on customer service. Regular updates, application support and technical issues are handled by the UTIP.
Over 10,000 trading tools. The app supports currency pairs, stocks, commodities, cryptocurrencies and other assets.
Mobile terminal payments. The trader doesn't need to spend time going to the personal account. There is an opportunity to replenish it in the mobile terminal.
From terminal to trader's room in 1 click. Switching from the web terminal to the trader's room and back is possible without additional authentication.
UTIP offers more than just a trading platform
The UTIP Office is a project that creates complementary solutions for brokers. These include the UTIP CRM, i.e. a web-based application providing managers of a brokerage company with a complete toolkit for customer experience. The UTIP CRM automatically records client registrations and actions on the website and in the trading terminal. This system is directly linked to the UTIP Trader's Room and incorporated with the UTIP platform. Therefore, the Pro Investor trust management service, the UTIP Trader's Room and the UTIP Algotrading, acting as a trading automation service, are also worth seeing.
The UTIP has a multi-faceted collaboration network. The company provides its customers with leads, along with payment, banking and cashier solutions.
The UTIP offers a set of services, enabling one to start a brokerage business from scratch. Its products can also be used to improve the existing technological infrastructure.
If you are interested in the UTIP platform, you can find more detailed information on the UTIP website.
The popularity of cryptocurrency is rapidly growing in many countries. This may be treated differently. Some see cryptocurrency as a new reality in terms of payments. Others just want to make money on this. Some are convinced that cryptocurrency popularity is a temporary phenomenon.
In any case, the use of cryptocurrency as a means of payment is getting more relevant, and Forex doesn't remain on the sidelines. In this article, we will talk about the benefits of cryptocurrency payments.
Benefits of paying with cryptocurrency
Rationality. It might be a difficult task to get provided with card processing for an unregulated Forex project in Russia, Ukraine, and Europe. But the acceptance of payments in cryptocurrency solves this issue, even if you don't have a license. For certain payment solutions, even having a company is not required.
Security. If you receive payments in traditional currencies made through a payment system or a P2P service, there's a possibility to face one of the following problems:
canceling transaction due to various reasons;
having chargebacks;
checking transactions by a regulator and freezing funds during said checks;
blocking accounts or cards.
The situation is different with the acceptance of payments in cryptocurrency. Transactions that are made in blockchain are irreversible, so no chargeback is possible. Moreover, neither a regulator nor an international payment system nor an acquiring bank can affect blocking transactions or freezing funds, as those participants aren't presented in the chain. Still, it's necessary to remember about secure storage of your crypto wallets' passwords, as in case they're lost, there is no way to regain access to the wallets.
Speed. An operation in blockchain doesn't last longer than several minutes. You can use a payment immediately after receiving; or a transaction may be settled on the same day, if you work through any kind of payment system. In some cases, it may take several days.
If card processing is involved, funds' receiving process is also carried out quickly. But firstly you get money on a merchant account in the payment system, and it's possible to transfer these funds within a time period specified in the contract with the payment system. Such a period may last from several days to a month. Thus, you will be able to have money at your disposal after that time period.
Convenience. Traders don't have to buy cryptocurrency using third-party services to deposit funds on their trading accounts. Most modern payment solutions suggest this process to be carried out through one service, resembling an online payment from a bank card. Moreover, due to the features of certain payment systems, no information on cryptocurrency purchases is displayed.
Accepting cryptocurrency on the UTIP platform
Specialists from the developer company of the UTIP trading platform are actively monitoring the current situation on the market of payment acceptance, adjusting to the modern realities of high-risk working. There are 15 payment solutions integrated into the UTIP platform, which allow working with cryptocurrency.
Demand for such solutions is growing, so it's no surprise that several more payment systems integrated into the UTIP platform are about to start working with cryptocurrencies.
To connect a cryptocurrency payment solution, please contact the UTIP Sales department.
Besides payment solutions, the UTIP company develops its own software for Forex and crypto brokers, assists in registration of companies, and provides turn-key solutions. You can learn more about these offers and other features on the UTIP company's website.
It is a mistake to believe that the broker needs a website only to aware their clients with the company profile or to download the terminal. The forex-broker website is mainly designed for fetching the leads. If the "client capture tools" filter is enabled on the website, leads will be regularly fetched. These tools are often used for start-up forex-brokers as the forex-industry advertising is the most money-guzzling in the world.
Next, the Utip Technology website development team shares their experience on how to get more leads from a landing page or a multi-page site.
1. Set financial widgets on the website
Widgets provide your website visitors with the latest updates about financial markets. You save your client's time from unnecessary searches of the current market information by publishing your own analytics on the website.
Set financial widgets from the MarketCheese analytical service. This service works faster and more reliable than the TradingView analog.
Financial widgets from MarketCheese:
Economic calendar;
Chart;
Market leaders;
Market behaviour;
Release of an important event;
Market forecasts.
Tip: add a button into the each widget to register in the Trader's Room, this can increase your lead conversion twice.
2. Connect the CRM system to the feedback form
Having connected the CRM system to the communication form on the website, the work with clients' requests will be optimized. In other words, no lead gets lost in an e-mail. That will allow you to cut leads' losses.
Tip: the client contact form is basically set on the contact page, but we recommend setting the form on additional pages to increase the number of clients' requests.
3. Add a promotion banner to each page
A promotion banner added to each page of the website will motivate the client to register in the Trader's Room and open a trading account. The promotion banner targets the website visitor to register in the Trader's Room. Design the banner so that it would stand out in the great advertising landscape on the website and place it in a prominent position.
Tip: try not to overload the reader's brain. Avoid an avalanche of texts, icons and images on the promotion banner. Draw up a call-to-action note and add a button for opening an account in the Trader's Room.
Summary
Traders haven't read positive feedbacks on the websites for quite some time and don't confide in eye-catchy pictures downloaded from the Internet. Getting more leads from the website is resulted from adding financial widgets, connecting the CRM system to the form of communication and placing advertising banners on secondary pages. That will be enough to gain a competitive advantage for your project, as well as retain your clients and attract new ones. To get more information, feel free to contact the UTIP Technologies website development team or leave a comment down below.
In the present article, the UTIP Technologies specialists pointed out the advantages of working without license for forex brokers and common non-regulated jurisdictions.
Why registering a forex-company in unregulated areas is worthy?
Non-regulated jurisdictions, also known as offshore zones, are popular because of low or zero taxation and various perks. Unregulated brokers are free from making a number of procedures, providing financial reports and doing other activities. Meanwhile, their licensed colleagues are required to perform it regularly. As an example, regulatory authorities underway monitoring procedures in the offshore jurisdictions. But an unregulated broker is immune to it.
Benefits of selecting an offshore jurisdiction for company registration:
A low-priced company registration;
Coherent procedure for opening a company and further maintenance;
A completely remote registration process, no cost of visiting the country, maintaining the office and its staff;
A minimum set of documents for registration;
1-month company registration period.
Unregulated jurisdiction is the most favorable option for novice brokers. The reason is that a new entrant can make the most of money saved on the license. For example, to invest in high-quality lead flow, connect several payment solutions including a cashier one etc.
The most common non-regulated jurisdictions
SVG. Saint Vincent and the Grenadines is one of the most popular countries for conducting Forex activities without a license. An island nation in the Caribbean Sea. We have already mentioned that there are many large forex-brokers working there.
The article titled «First-rate unlicensed brokers and the advantages of working without license».
MI. The Marshall Islands have no local forex trading regulatory bodies either. This is an island state washed by the Pacific Ocean.
Differences between SVG and MI:
Price and time: cheaper but longer to register a company on SVG.
Set of documents for registration: fewer documents are required on MI.
None the less, brokers should be aware of required professional knowledge and Forex market-experience for working in the offshore jurisdictions. We are always ready to assist in registering a company in the offshore jurisdictions. If the question of registering a company on SVG or MI is relevant to you, we are pleased to give you a more detailed information. Follow the UTIP website to get more information about these and other special offers.
If you have just run your business as a brokerage company, then the question of setting up optimal trading conditions that will boost profit and significantly minimize risks is on your agenda.
It takes too much time to get into the heart of the matter. Opening a brokerage company requires extra-time and investments, that is why a quick return on investment is highlighted.
UTIP Technologies helps brokers to start business without wasting their precious time and money.
A wide range of quotes provided
UTIP Technologies delivers a wide set of symbols in the package, regularly expands it with popular financial instruments such as classic currency pairs, commodities, foreign and Russian stocks, indices and cryptocurrencies. Now the package contains about 200 traded symbols.
Brokers can add any assets they want through a dedicated manager.
Several trading conditions types provided
UTIP Technologies specializes in developing apps, working with highly experienced brokers traded on over-the-counter markets and setting up trading instruments. UTIP targets with several settings' options depending on the trading strategy. Such combinations of swap settings, spreads, commissions and other parameters will allow to match the trading conditions of the largest brokers attracting more traders and reducing risks.
Our trading terms and conditions let you launch your own business right after the trading platform installation, because all work is underway simultaneously. As a result, you will get a full operational product.
If you are still in vague how to organize the work with traders, you can start with simple conditions that most of our brokers find suitable. You may alter trading conditions when cooperating with our specialists. They are up to customize all your demands and make up an appropriate option. Above all mentioned, you are able to define the right conditions and make your own strategy by applying a bundle of settings.
UTIP Technologies is ready to offer:
An off-the-shelf set of popular trading symbols and the possibility of its expansion.
A fully customized "out of the box" platform.
Well-thought-out trading conditions give a quick start of doing business.
If you want to learn more about the UTIP Server and other UTIP products, submit a request on the website, then the manager will contact you and get you familiar with the offer list.
UTIP Technologies specialists share their experience in dealing with payment solutions.
The unstable situation that unfolded on the acquiring market for Forex companies in January 2021 in some jurisdictions made us rethink our approach to assisting brokers in working with payment solutions. Our clients know that we are always ready to help them in this matter. And we want other brokers to get to know about our approach to work with payment solutions.
We assist with integration of payment and cashier solutions, even if they are not listed in our platform
We are always pleased to meet the broker's demand for integrating a payment or cashier solution, no matter if it is or not in our platform. At the beginning of 2021, the service used to cost $500 per integration. Now we provide it for free. We accept an unlimited number of integration queries.
We have integrated more than 10 solutions for some of our clients. So, they have saved money by cooperating with us.
Moreover, turning back to early 2021, the brokers used to pay $500 for connecting a payment or cashier solution to the Trader's Room (TR). As of now, the service is free, and there are no limits on the number of connected solutions.
Integration means implementation of a new solution in the platform.
Connection means adding an integrated solution to the Admin's Room.
$100 service fee for one connected solution
The service includes the ability to use the solution in the UTIP Trader's Room, update it and rely on technical and consulting support on the connected solution. Some companies include this service in their monthly fee. Meanwhile, some providers do not have their own Trader's Room and/or CRM, which means these companies do not connect solutions for brokers on their side. That's why, there is no fee for this service.
We integrate payment and cashier solutions within a work-week
We have set a short and clear timeframe for integration of a solution on our side, which is 1 working week. Just in case, we would like to explain that this period is exclusively for our work on the platform, and by no means it includes sudden improvements on the part of the solution itself, occasions when VISA is down, the broker's inability to pass verification or other situations that increase the duration of the integration for reasons beyond UTIP's control. For comparison, we also inform you that most of the other platform providers have an average integration period of 7 to 14 days for one solution, and depending on the complexity of the work, it may be longer.
We make test and real payments
Making test and real payments is an extremely important step in the integration process. We are also ready to undertake this stage, and especially for this we have a VISA card issued in Russia. However, there are situations when we can not help with making payments, namely:
a MasterCard card is required,
the minimum payment amount is relatively high,
our card is not supported,
the payment is in cryptocurrency, via an e-wallet, a bank transfer, etc.
For a prompt consideration of integration requests, we have created an online form, the answers from which immediately go to our developers after the broker fills in the form. There is no need to leave a ticket for the technical support, contact your manager or a specialist of the Partnership department. If there is a need to clarify the details, we will contact you ourselves.
We publish digests on payment solutions
In addition to the technical part of integration, we also release our Digest on payment solutions in order to regularly inform the brokers on payment acceptance issues.
We integrate deposit-only solutions. For security reasons, we do not integrate withdrawal methods. We know that many brokers use alternative payout solutions: crypto, electronic wallets, card withdrawals, etc.
Our platform offers more than 40 solutions for brokers. Apart from that, we cooperate with 40+ different providers. If you take an interest in our offer, feel free to contact us and we will be pleased to assist you.
UTIP Technologies experts explained the key reasons to connect multiple payment solutions.
Great customer service may retain clients and reach a new audience even if the product is average. At the same time, the critical point of any service is receiving payments. Rejected transactions, as well as long payment confirmations usually result in time losses for clients. This, in turn, hurts the company's goodwill.
So, an outstanding customer experience requires reducing transactions denied or delayed, and facilitating convenient payment options for customers. That is not an easy thing to do with a single gateway.
Faced with these issues, companies connect their apps to multiple payment processors. Let's consider the prime causes for using several payment solutions more closely.
Covering greater geographic areas
The need for multiple gateways is evident when a business expands overseas. While dealing with other countries, you'll notice a distinction in support levels. Some providers may cite support for a specific country but, in fact, they support only particular payment methods and currencies. Or their capacity to process transactions quickly and lag-free is limited.
By adding support for multiple payment processors, you'll have the opportunity to route transactions through the gateway that renders the best maintenance for a specific region. The outcome is more efficient transactions for your business.
Providing business flexibility
A more common issue arises when the gateway goes down or becomes unresponsive, along with other technical malfunctions from the acquirer side. Whenever that happens, customer loyalty is lost and profits fall.
With multiple payment processors, the customer may easily re-route transactions through an alternative gateway with minimal time losses.
Having high volume transactions
One more typical scenario involves a merchant possessing great volumes of transactions. A case in study can be the following situation: merchants have analyzed that there is a chance of the currency profitable selling in a specific time period. As determined, a massive influx of transactions comes into play. Companies should provide alternative gateways during these momentary surges. The reason is quite simple: their on-sale has to proceed smoothly.
By using multiple payment processors, you don't need to sacrifice. There exists an option to choose the most suitable provider from a business perspective. So, the benefit is mutual.
Instead of choosing one gateway, brokers should realize their business needs. Fast-growing companies, in turn, have to estimate their corporate flexibility, along with transactions delayed and successfully conducted. If these are your top priority, then a balanced portfolio of multiple gateways and a secured market position will open ground.
Nobody is secured from unforeseen glitches in the equipment operation. There's a bunch of factors causing system updates, software errors, power outages or failure of any components. If such glitches appear on the quote provider's or the broker's end, the quotes feed will stop coming to the trading terminal, and the archive history will be full of gaps.
Taking into account such cases, UTIP Technologies has developed a "Reference server" that provides a steady quote archive without gaps in the history as the archive integrity is a key moment in the trader's work, necessary for conducting a high—quality technical analysis of trading.
The "Reference Server" operating principles
With reference servers running continuously, the system automatically synchronizes the quote archive with them and loads the missing quotes in case of their absence due to glitches in the physical servers' operation where the UTIP trading platform is set up on.
Example:
The server provider has suddenly released an update for the operating system. The UTIP trading platform is unavailable all the time of updating — the current quotes are not coming. After the server restarts and the trading platform is launched, all the quotes missed at system downtime are automatically load from the reference server and appear in the platform from its launch.
The quote source is running without any glitches. Our specialists always keep an eye on the quote feed by using special software and make troubleshooting as fast as possible.
The "Reference server" peculiarities
The trading platform is continuously synchronized with reference servers;
All the symbols are taken from the basic and the extended packages;
Automatic recognition and loading of missing quotes;
If you're looking to be better informed about the UTIP Server and other products, submit a request on our website, and our manager will contact and tell you about this and other offers.
UTIP Technologies specialists told us about the increasingly popular P2P payment method and its specifics.
Finding a reliable payment solution always seems to be a complicated task. Searching for working solutions at present time which is especially taken as a burden in some regions, providers and their acquiring banks are able to change conditions, close payment gateways, reduce the overall conversion for reasons beyond their control.
Being UTIP trading platform providers offered more than 40 integrated payment solutions, we have defined prospects of the P2P payment method, so we recommend it to our customers. And now let us spread the word on it.
What are P2P payments?
P2P (Peer-2-Peer) payments are payments between individuals. In general terms, these are transfers between cards or bank accounts based on Internet banking.
P2P as a payment solution for accepting funds works a little differently. In this case, the payment solution operators serve as mediators between the trader-sender and the broker-receiver, and the refund (settlement) is sent to the broker in the USDT stablecoin:
The trader sends funds to the special valid account details of the payment solution operator.
The operator transfers the funds to the broker's account in the PSP.
As soon as the broker's account is deposited, the funds are automatically credited to the trader's account.
Credit period
If the payment is made correctly by the payer, USDT is credited to the broker's balance within 1-2 minutes after payment and gets available for withdrawal to any crypto wallet without delay.
Upon that, traders have 25 minutes to transfer funds to the operator's card and attach a receipt. This timeframe is sufficient for successful payment.
The reliability of P2P payment method
Operator accounts which transactions are processed through have a special status and certain preferences. It allows to provide wide limits on transaction amounts and avoid blocking transfers. And the operators go through all the necessary verification procedures.
Competitive advantage over Internet acquiring
Easy to connect.
No need to account to regulatory authorities.
Settlement in stablecoins.
The ability to work on input and output.
High limits.
A wide range of available currencies.
Bank will not block the transaction.
Low commissions — 4.5-5%.
Above all, due to sanctions, most banks may not be capable of providing Internet acquiring services for a few countries, that is why the P2P payment method has become a worthy alternative option.
Who can choose P2P payment method
Brokers with 30 000 USDT turnover per month, as well as TOP 10 brokers worldwide. Therefore, this method is a good option for both large brokers and entrants.
How to connect and pass through the KYC procedure
The whole process can be completed within one to two days. The KYC procedure for such payment method is much simpler and faster than Internet acquiring connection from a bank.
You will be just asked to submit a minimum set of statutory books. Aftermath of submitting the documents, the payment system delivers a special KYC questionnaire. You fill it out. If the PSP has no questions left, a merchant account, dashboard and payment links will appear onto your account. Submit a PSP integration request to the technical support team and provide them with the necessary API keys required for filling in the PSP merchant account fields.
If the matter of choice, payment solution integration and connection is still relevant, we are pleased to provide you with a more detailed information about this and other options. Submit a request on our website and our manager will contact you.
In the present article, the UTIP Technologies specialists told about the advantages of working without license for forex brokers, common non-regulated jurisdictions and the list of brokers who are ready to work without license.
The advantages of unlicensed work for Forex broker
Low corporation registration fee
| | |
| --- | --- |
| Unlicensed | Licensed |
| from $2500 | from $50,000 |
Corporation registration fee includes the license cost. The license cost depends on the place the jurisdiction is acquired. For example, Vanuatu or the British Virgin Islands license will cost several tens of thousands of dollars, whereas the USA license will cost under $20,000,000.
No need to visit the office for getting the company registered. The company registration is completely online. No expenses on visiting the country of registration, running the office and staff.
Simple procedure for opening a company: The only thing required is to provide a minimum package of documents, the whole process will take you up to a month.
Registering a company without license:
The client sends us copies of the beneficiary's passport and utility bill and a completed questionnaire from the registrar.
If there are any comments on the scanning of documents, we inform the client and await additional documentation if necessary.
We send copies of documentation to the registrar, wait for comments then. If there are any comments, go back to point 2.
We receive preliminary scans of documents in electronic form from the registrar within two weeks.
We send these documents to the client for signature.
We forward the documents to the registrar.
We receive scans of documents for the already registered company from the registrar and send them to the client.
A licensed company registration is roughly the same, but the applicant company has to be in compliance with jurisdiction statements. For instance, here are the requirements for obtaining a Cyprus license:
The investment company headquarter should be located in Cyprus. Core business has to be running in Cyprus.
The company paid the required fee in the Central Bank of Cyprus. The amount depends on the range of the services provided by the company and on the core business. Membership fee for the Association of International Investment Firms of Cyprus (ACIIF) has to be paid;
The balance guarantee is also included in the package of documents to get a brokerage license in Cyprus.
The company's human resources should hire a specialist majored in anti-fraud and money laundering (Compliaence officer), risk manager, internal auditor. Also, the company should have a Board of Directors, a secretary, an accountant, heads of brokerage, financial and IT departments, traders. It is allowed to combine some job positions, qualification requirements are applied to those who occupy the director's post.
The company's business plan;
Three-year accounting budget;
The company should prepare a Policy on anti-fraud and money laundering as well as a KYC ("Know your Customer") policy;
Staffing table;
The police clearance certificates of each employee;
Information about the absence of bankruptcy status for each employee of the company.
The person has opened a bank account without withdrawal right for the license period. CySEC must be sure that you own equity. The equity depending on the core business is calculated as follows: If you are an investment analyst — 50 thousand EUR; If you are a broker-agent — 125 thousand EUR; If you are a liquidity provider (market maker) — 725 thousand EUR.
If at least one statement is not fulfilled, the company is rejected in receiving a license from CySEC. The Cyprus Securities and Exchange Commission is obliged to make its decision within 6 months after receiving the application. Overall it takes 4 months.
Common non-regulated jurisdictions
Saint Vincent and the Grenadines (SVG) is an island state in the Caribbean Sea. Marshall Islands (MI), located in the Pacific Ocean.
What brokers can work without a license
Despite the fact that it is much easier and more affordable to open unlicensed business, this method is widespread amongst both beginners and already reputable brokers. The table below shows a list of the largest unlicensed brokers and their place of registration.
| | | |
| --- | --- | --- |
| Broker Name | Jurisdiction | Important! |
| Olymp Trade | SVG | — |
| OctaFX | SVG | — |
| Alpari | SVG* | Don't mix up with Alpari International registered in Mauritius |
| AMarkets | SVG | — |
| InstaForex | SVG | The main company has a license, but the company enlisted in the table is registered in this jurisdiction. |
| Forex Club | SVG | One of the two payment agent companies is also registered on SVG. Don't mix up with the "Forex Club Financial Company" included in the register of Forex companies of the National Bank of the Republic of Belarus. |
| Forex4you | SVG | The main company has a license, but the company enlisted in the table is registered in this jurisdiction. |
| BCS Markets | SVG | Don't mix up with the BCS stockbroker. |
| Teletrade | SVG | Don't mix up with TeleTrade EU had a Cyprus license. |
| FreshForex | SVG | — |
| Libertex | SVG | The main company is licensed in Cyprus. Nonetheless, Libertex.org run by Forex Club International is registered on SVG. Also Libertex.org run by MAEX LIMITED has a Mauritius license. The payment agent company is located in Cyprus |
| FXOpen | Nevis | — |
| Grand Capital | SVG + Seychelles | — |
| Forex Optimum | SVG | — |
| NPBFX | SVG | — |
The information in the table is taken from the official websites of these companies.
Our experience in this domain makes it possible to confidently assert that the list of brokers with the company on SVG or, for example, MI, is much wider and also includes plenty of small and medium-sized brokers.
Once again, about the non-regulated jurisdictions advantages
low registration fee;
short terms;
favorable terms of extension;
absence of taxation, provided that you do not provide services to residents of SVG and MI;
a small package of essential documents for registration (2-4 documents);
no need to open a headquarter or online office on the territory of the registered country.
a closed register and non-disclosure of information about the beneficiary, director and shareholder of the company.
If the question of registering a company on SVG or MI is relevant to you, we are pleased to give you more detailed information. Moreover, in addition to registering companies, we provide our own software, develop the website for Forex brokers by meeting their demands. Follow the UTIP website to get more information about these and other special offers.
In December 2020 and early January 2021, the card processing market for high-risk became virtually "frozen". This happened due to several negative events initiated by the Central Bank and VISA. The end of 2020 was especially unpleasant for Forex brokers, existing payment aggregators and several banks.
In early December, the Central Bank fined Qiwi-Bank 11 million rubles and limited some of its operations. Then there were careful test purchases by VISA, as a result of which, RFI Bank also received a fine. In addition, one of the main banking partners of the payment aggregators, FinTech and Onego Banks, lost their licenses. It was these financial organizations that provided processing through most of the payment systems in Russia.
Now the partners are looking for ways out of the crisis by bypassing the current market situation and are looking for new banks that are ready to provide card processing for Forex brokers. But until the exit paths are found, it is worth paying attention to crypto processing, which has its own advantages over the traditional banking one.
The first advantage of crypto processing is the cryptocurrency fees are lower
Usually, for unlicensed brokers, the fee for transfers in cryptocurrency is only 4-6%, but in payment aggregators via VISA and MasterCard it varies around 6-10%. The percentage of the bank fee is higher because it is influenced by a number of factors: the method of sending money, the chosen currency, the distance of a transfer (within the bank or to other financial institution), a transfer within one country or abroad and etc.
The second advantage is the speed of transfers
In the case of cryptocurrency, there are practically no delays; transactions are almost always instant. On the Bitcoin network, sending funds usually takes about 10 minutes, which is the slowest system. For example, transactions take place several times faster on the Ethereum and Litecoin blockchain. In the case of Ethereum Classic and XRP, transactions are carried out within a minute.
Transactions through VISA and MasterCard also go through almost instantly, but in the process, nuances may arise that affect the success of a transfer in the high-risk segment. Transactions are often canceled by a PSP due to suspicions of untrusted traffic or miscoding. Also, the reason for canceling the transfer may be a card issued in a certain country. Therefore, PSPs indicate the countries, cards from which cannot be used.
The third advantage is that there is no miscoding but there is stability of transactions
If everything is clear with traffic and non-working cards, then it is worth talking about miscoding in more detail. A bank can cancel or delay a transaction for verification if it considers it suspicious, that is, it suspects miscoding in it. Miscoding happens when is a four-digit number, demonstrating the type of activity of the company that receives the payment, is replaced. For example, if the transaction code assigned by the PSP is 7995 ("gambling"), then the bank must automatically block the transaction. But casinos without licenses use miscoding, using other codes for transactions, such as – 7994 ("video games").
Cryptocurrencies, on the other hand, do not have a governing body, so no one can suspend, cancel, block or somehow influence a transaction.
However, cryptocurrency also has a disadvantage – the process of convertibility
The exchange chain for any coin is as follows: the user needs to buy bitcoin or another cryptocurrency, send it to the addressee or to another account and then change it back to fiat. Therefore, converting cryptocurrencies to dollars, rubles and other traditional currencies is not always profitable and convenient.
However, this disadvantage is partially compensated by card processing.
In order not to slow down the work of high-risk merchants in the crisis situation, the payment aggregators have found a solution to the issue by carrying out crypto processing via VISA and MasterCard. Now coins are automatically converted to fiat, and back from fiat to crypto for withdrawals.
In crypto processing solutions, miscoding is not used. In VISA and MasterCard, such transactions come with a code – "purchase of cryptocurrency", which does not require licensing.
For example, you buy cryptocurrency with your VISA card within a PSP itself. The PSP automatically selects the current rate based on which currency you are using and how much cryptocurrency you want to purchase through the built-in widget. The widget then automatically transfers the fiat crypto to the merchant account of the PSP. In other words, the convenience and simplicity of card processing are combined with the speed and safety of crypto processing.
According to a survey of four PSPs, this method will become the standard by the end of 2021, since no concessions from VISA and MasterCard are predicted and financial penalties related to Forex processing will increase.
UTIP specialists help to register European and offshore companies, register bank accounts, connect payment solutions and provide software for brokerage companies. Read more about the services for brokerage companies on the UTIP website.
Many people still consider Forex to be a high-risk business. Problems are being predicted for both traders and brokers. Traders are frightened by "kitchens" and fraudulent companies, brokers – by problems with the law in the countries where they work. Before we consider the various risky activities, let's look at what "high risk" is.
What is high-risk business?
High-risk activities can be characterized as onу word – difficulties. They arise because high-risk merchants are being projects, whose work is associated with high risks. Once approved by a bank or other financial institution, these projects cannot qualify for traditional processing agreements. In order to be able to accept card payments from the customers within the specified area, a company needs to go through a complex process, with many "pitfalls", features and nuances.
Each transaction of a high-risk business is considered by acquirers separately in each specific case. But there is a general list of signs of high-risk activity:
a large percentage of refunds on payments
sale of goods or services in countries with high risks of financial loss and fraud in this area (Afghanistan, American Samoa, Bahamas, Botswana, North Korea, Ethiopia, Ghana, Guam, Iran, Iraq, Libya, Nigeria, Pakistan, Panama, Puerto Rico, Samoa, Saudi Arabia, Sri Lanka, Syria, Trinidad and Tobago, Tunisia, Virgin Islands and Yemen)
no credit history or negative credit history
monthly sales of over 20,000 US dollars
the size of each credit card transaction from 500 US dollars
trading and accepting transactions in several foreign currencies
Betting
Betting is the conclusion of a bet on the outcome of a sports or other event. Each outcome has its own coefficient-it is set by the bookmaker, depending on how predictable the result is.
Every day, thousands of competitions in various sports take place in the world. There are also non-sports events for which forecasts are also accepted: politics, cinema, shows, natural phenomena.
Previously, bets were accepted in special clubs personally or through intermediaries. Now the betting process has become much easier: most bookmakers offer their services on the Internet, so a bettor (a person who makes sports bets) can bet without leaving home.
One of the types of betting – sports betting – is often referred to as gambling, but betting has big differences from casinos or slot machine halls. If in playing roulette you need only luck, and nothing depends on the player, then betting requires knowledge of statistics, the ability to analyze and experience. There are many factors to consider: the fitness of the players, the line-ups and even the weather during the match.
Gambling: the will of chance
The term gambling, as a more general one, has several meanings, but they all have one thing in common – this is a game of chance. If you look from the point of view of the financial market, the term will sound like this: gambling is a type of financial activity in the foreign exchange market, in which income depends entirely or mainly not on the experience and knowledge of the trader, but on the case.
Casinos and other gambling games have always attracted passionate gamblers. But they began to gain the greatest popularity with the spread of the Internet. The audience of virtual gambling games is very wide, they are available to users in almost any country, regardless of whether they bring profit to the budget or are illegal. Analysts predict the annual growth of global online gambling, so the trend towards its spread will only strengthen.
The main types of entertainment offered by gambling sites are: poker, casino, bingo, lotteries.
How to reduce risks
To stay afloat, a high-risk company must structure and expand its business on time. For this purpose, holdings or operating intermediary companies are usually created. They are used to trade on behalf of foreign companies in different jurisdictions and to receive dividends. In short, they act as an agent of a high-risk company.
The business manager distributes the work and risks of the companies, assessing possible legal and financial difficulties. As a result, when one or more merchant accounts of payment systems are closed or when legal problems arise, the company will be able to continue working almost in the usual mode.
For example, if a digital business owner provides services over the Internet and makes a profit through payment systems, he should have several accounts in different systems. This way, he will be able to control and distribute money traffic. This allows you to keep the level of funds returned to the buyer at a minimum and at the same time keep the distributed funds in such an amount that will be invisible to the tax control authorities.
Proper structuring should not be considered as a way to avoid taxes or hide capital, but as a necessary way to plan the future activities of a company in difficult conditions. Without this, it just won't be able to function. In this case, we are talking about the following components of any high-risk segment:
company structure – the right choice of jurisdictions;
competent drafting of contracts in the chain of companies;
ensuring smooth acceptance of funds from clients – connecting several payment systems.
However, there is no ready-made template that will fit in any situation. In each case, you first need to understand how the business structure operates, what its composition is, what tasks are set by the business owners. It is difficult for the owner of the company to take into account all the nuances and collect all the necessary documents on his own. For this work, it is better to contact professional intermediaries.
NewBroker will help you choose the right jurisdiction and properly structure your business. You can ask questions to our specialists or order a service by phone +7 (495) 108-07-97, by e-mail info@newbroker.org. You can also submit a request on the website http://www.newbroker.org/contact/.
The NewBroker company explains why Forex companies need to connect several payment systems at once.
In order to successfully work in the Forex market, the broker must provide customers with comfortable conditions for replenishing their accounts. But in the process of depositing funds, the trader might be facing various problems. As a result, he will be disappointed in the broker, as a service provider, and will transfer to another company.
In this article you will read about what problems a trader most often faces when replenishing an account and what the advantages of connecting several payment systems at once are.
Problem № 1: the client is in another country
If a broker expands his business and enters foreign markets, he must provide traders with the opportunity to deposit funds from their country. Typically, local payment systems offer residents of the country more favourable conditions: small commissions, higher speed of operations, technical support in their native language, etc.
By adding several payment systems to the Trader's Room, the broker gives customers the opportunity to replenish their account through the payment solution that provides the best support for their specific region. As a result, the Forex company can increase the number of successful transactions.
Problem № 2: technical issues
The most common problem that traders face when replenishing an account is a technical failure in the payment system. The client tries to deposit money once, second, third time, but cannot successfully complete the operation, is nervous and goes to another broker. In this situation, the trader does not care exactly where the failure occurred – he works with a specific broker who cannot provide uninterrupted replenishment of the account. Connecting several payment systems helps to solve this problem. If the client cannot deposit money through one payment system, then he will simply use another.
Problem № 3: high volume of transactions
Another common scenario is that the merchant has large volumes of transactions. There are situations when a large number of clients of the Forex company decided to deposit or withdraw funds through one payment system. The servers of the payment system are overloaded, the speed of operations decreases. For such "spikes", brokerage companies must provide alternatives to payment solutions – suddenly one of the gateways might not be able to process a large volume of transactions. In this case, the trader can use the alternative offer and replenish the account without loss.
By connecting several payment systems at once, the Forex company provides traders with the most comfortable and fastest replenishment of their account. And for the connection of payment systems to be successful for the broker, he should turn to professionals. NewBroker's partnership department provides consulting services, helps to create a Forex company and connect the best and most profitable payment solutions.
You can ask our specialists questions or order the services by phone +44 20 3695 3046, by e-mail info@newbroker.info. You can also leave a request on http://www.newbroker.info/contact/.
The NewBroker team has conducted a survey among registrar companies to find out which jurisdictions are in demand for "unregulated Forex" and whether the practice of registration in the offshore is relevant at the moment or not.
Popular jurisdictions for Forex-brokers
In the survey, we established the most popular offshore jurisdiction with Forex companies without a license, which is Saint Vincent and the Grenadines.
This popularity is due to the fact that in the offshore zone, there is low or zero taxation offered and various benefits are provided. In addition, unregulated brokers are not required to go through certain activities and engage in those activities that regulated brokers should go through on a regular basis. For example, regulatory authorities often organise inspections of licensed companies, but no one will knock on the door of unregulated brokers to check their documents and accounting.
However, to work in this jurisdiction brokers will need professional knowledge and experience in the Forex market. As a rule, start-up companies, for which obtaining a license is not always important and necessary, are registered here. Often, having a license is more of a matter of marketing and it enhances the status in the eyes of the trader. As for a beginner broker, they can distribute the money saved on a license more efficiently. For example, in the Russian market, Forex brokers attract their customers with various bonuses, gifts, low spreads and profitable affiliate programs.
Offshore zone + Europe: pros and cons
A special demand among brokers is a combination of companies from SVG + Europe. In this scheme, two companies are created, one of them is registered in the "offshore" zone, and the other – in the European one. As a rule, the second one is registered either in Estonia or the UK. Then, an agency contract is concluded between the two companies, and the company in the European zone acts as a payment agent of the offshore one. This registration method allows the broker to work with international payment systems and electronic banks, such as Paysera or E-payments.
The average registration price of the SVG + Europe combination is 3600 euros. Such a low cost is another reason for the popularity of this combination.
The time required to register a company could be seen as a disadvantage since the total term depends on a number of factors, but on average the process lasts from 2 weeks up to one month
Another drawback is that it is becoming increasingly difficult for a European company to open an account in a physical bank at the moment. This is due to the fact that Visa and Mastercard have become more demanding to the combination of European + SVG companies. Moreover, the UK's FCA has recently been very aggressive towards such companies because "unregulated" brokers use the UK company as a "broker" for promotion, deliberately misleading customers via the Internet. Therefore, many registrars, including NewBroker, open accounts for unregulated Forex in electronic banks (Paysera) or EMR.
There is also a widespread belief among traders that trading with unregulated Forex brokers may pose a certain risk. But often, such fears are unjustified. Many offshore companies can provide highly professional services and reliable trading products.
In general, offshore registration can have its pros and cons. One of the main advantages that attracts brokers precisely to unregulated jurisdictions is the tax system. Minimal taxes or their absence can significantly reduce the company's operating expenses. In other words, the best unregulated Forex brokers can benefit from the lack of a license by saving the money and using it for more important purposes. For instance, for marketing purposes.
Help with registering a company
NewBroker offers registration services for an unlicensed Forex company and a European payment agent, as well as assistance in opening a bank account for them. By this moment we have helped to open more than 70 brokerage companies that are working successfully through offshore organizations.
The full registration package of an offshore company includes opening of a Forex company in an unregulated jurisdiction – Saint Vincent and the Grenadines, as well as remote opening of an account in one of the European banks. As part of the package we create a modern website with financial services and a version for smartphones, connect a payment system to receive funds via Visa/Mastercard on favorable terms. Also, the cost of the service includes a software package from UTIP, which in its turn includes one of the best Forex platforms, Trader's Room and a CRM system.
If you have any questions concerning registration of an offshore company or you need to open an account for an unlicensed company in a European bank using the SVG + Europe combination, then call us by phone.
You can ask our specialists questions or order the services by phone +44 20 3695 3046, by e-mail info@newbroker.info. You can also leave a request on http://www.newbroker.info/contact/.
Almost every startup, as usual, implies high investments. Forex market is a good exception. We know how to create a Forex company for $15000. Two months later you will have a ready-made business.
Company registration
Registration of the company in irregulated jurisdiction. The most popular, inexpensive and fast option.
Cost — $1,500
Time — 2 weeks
UTIP platform purchase
Purchase of UTIP platform, currently the most advantageous solution on the market of forex software for brokers.
Cost — $9000
Time — 1 week
Site development
Development of easy and effective site to start your work.
Cost — $1500
Time — 1 month
Funds acceptance
The organization of receiving funds on a personal wallet (for example, Webmoney, etc.) and crypto wallet localbitcoins.
Cost — $0
Time — 1 week
Client's attraction
Renting of the small office and purchase a database of potential clients
Cost — $2500
Global cost
Costs for Forex company creation — $15 000.
We can help you to create Forex company in reasonable time and save your money.
More info about UTIP platform.